Andrew W. Dunn
Chair, Board of Trustees
Andrew W. Dunn is the Founder and Managing Partner of Canadian Shield Capital, a private equity investment and advisory firm focused on building great Canadian businesses with strong management teams.
Andrew began his career at Deloitte, where he spent 27 years, ultimately serving as Vice Chair of Deloitte Canada and Chair of its Client Cabinet, responsible for the firm's largest client and government relationships. He played numerous roles on the firm's Canadian and global executive teams, including Managing Partner of Tax in Canada. Andrew co-authored The Future of Productivity, research aimed at improving business productivity. Andrew has delivered expert testimony before the House of Commons Standing Committee on Finance and the Senate Standing Committee on Banking, Trade and Commerce. His love for business and entrepreneurial spirit lead him to co-found Altas Partners in 2012, serving initially as Chief Operating Officer and Co-Managing Partner.
Andrew serves on the boards of the Children's Aid Foundation, the Upper Canada College Foundation, and a number of public and private companies, including Hatch, Canada's largest private engineering company.   He is a Chartered Accountant (FCPA, FCA) and holds a Bachelor of Arts and a Masters of Accounting from the University of Waterloo. Andrew and his wife, Christine, live in Toronto with their two sons, Charlie and Liam.
Joan Bush
Joan Bush is President of Jointventure Finance Inc. and is currently a Director of the Canada-Rwanda Board of Trade, promoting trade, sport, art, cultural exchange and tourism to Rwanda. As a Trustee of the Yee Hong Wellness Foundation, Ms Bush is active in the Asian community raising funds to support nearly 8000 seniors at four Yee Hong Centers which provide health services to the Chinese, South Asian and Japanese communities.
Ms. Bush is also a Director of the Kiani Foundation. The Kiani Foundation, in accordance with its goals and objectives, focuses and supports a range of philanthropic endeavors.
Ms. Bush has served two terms as a Governor for Trent University and is a recipient of the Queen Elizabeth II Diamond Jubilee Medal.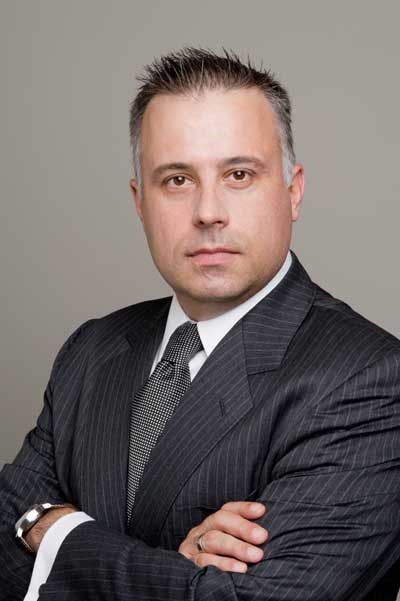 Peter Carayiannis
Peter Carayiannis is a lawyer and principal of Carayiannis Professional Corporation, a private law firm providing specialized legal services to a wide range of corporate and private clients. His corporate law practice has included clients from across Canada as well as overseas. Prior to founding this private firm, Peter worked in the Toronto offices of a national Canadian law firm. He is a member of both the State Bar of Michigan and the Law Society of Upper Canada. He earned his Bachelor of Arts at University of Toronto and his Juris Doctor from Michigan State University College of Law. In addition to his legal practice, Peter served as Director of Legal and Government Relations with the Canadian Association of Income Funds, was President and Chairman of the Dixie Bloor Neighbourhood Centre, and is a founding director of La Troupe des Anciens, a community-based French theatre organization.
Diana Hamilton
Diana Hamilton is a Senior Architect, Project Manager and Principal at Parsons (formerly Delcan) Corporation, running the Architectural and Urban Design Team and she has acted as Chair of the Corporate Responsibility Committee for the Company. Diana manages the development of new facilities, retrofits, heritage buildings and the public realm. She has more than 22 years of experience working in the private and public sectors, in the areas of infrastructure development, transit, hospitals, art galleries, retail, commercial and institutional buildings, outdoor parkettes and the public realm. As a LEED Accredited Professional, Diana brings an environmentally conscious approach to her work, incorporating sustainability into universally accessible, new and heritage projects. A strong communicator, Diana has managed the facilitation of complex projects through all stages of community and stakeholder engagement. Diana has worked with Frank Gehry at the Power Plant Gallery in Toronto, on the installation of Mr Gehry's first exhibit in Toronto and she has collaborated on the design of the flagship installation of the development of the Children's Own Museum in Toronto. With KiiA Architecture, Diana helped develop the Dale Chihuly exhibit in the Distillery District and she managed internationally renowned Will Alsop's first North American architectural studio. Diana volunteers with numerous community groups and participates in design charrettes with not for profit agencies across Ontario, with the goal of infusing art, sustainability and accessibility into projects to create inspirational spaces.
Anita Lapidus
Anita Lapidus is vice president and principal of The MIBRO Group, a leading Canadian supplier of power tool accessories and allied hardware products and programs to large retailers in Canada, the United States and Central & South America.
Since 1993, Anita has been in health care governance positions with Baycrest Geriatric Health Sciences and has served on both the hospital and Foundation boards. She is currently the chair of both the Executive Committee and the Governance & Nominations Committee of the Foundation and serves on the broader organization's strategic planning committee.
From 2001 to 2011 Anita was a member of the Board of Directors of Family Service Toronto, a major social service provider and advocate for equitable and sustainable social policy. From 2006 to 2008, Anita served as chair of the Board of Directors.
Anita holds a Bachelor's degree in Business Administration from Emory University in Atlanta, Georgia and a Master's of Business Administration degree from Georgia State University, Atlanta, Georgia.
John Silverthorn
John Silverthorn is Senior Vice-President, Talent Management for CIBC.  An experienced human resources professional with over 23 years of management experience, John has been with CIBC since 2006. John initially joined the Bank as Senior Vice-President, Human Resources, Retail Markets. Prior to joining CIBC, John spent over 20 years with IBM, and has worked in Canada and the United States in Senior Management positions. John's background ranges from large scale organizational programs to overall HR responsibility for key HR processes, leadership and cultural change initiatives across multiple skill groups. John is a graduate of York University and has degrees in both Economics (BA) and a Masters in Business Administration.
Michael Weinberg
Dr. Weinberg is a board certified Plastic Surgeon, and has been in practice since 1996. He is the former Chief of Plastic Surgery at Trillium Health Centre and the current Division lead of Plastic Surgery at Trillium Health Partners. He is also the founder of the Mississauga Cosmetic Surgery and Laser Clinic, and the Toronto Plastic Surgery Clinic, a state of the art facility in downtown Toronto.
Dr. Weinberg earned an honours Bachelor of Science degree at the University of Toronto and a Masters degree in Medical Biophysics at the Princess Margaret Hospital before going on to earn his medical degree in 1990 at the University of Toronto. He interned at the Toronto General Hospital and completed his Plastic Surgery Residency at the University of Toronto. Dr. Weinberg has been granted numerous prestigious awards and Scholarships while advancing his training in medicine and Plastic Surgery. He is a member of the Canadian Society of Plastic Surgery, the Canadian Society of Aesthetic Plastic Surgery, and the Ontario Society of Plastic Surgery. He is the former president of the Ontario Society of Plastic Surgery. In addition to being widely published internationally with articles on research, basic science and clinical theory, he is also fluent in English, French and Dutch. His opinions are routinely solicited by the media. He has been interviewed and quoted on numerous issues of interest in the field of Cosmetic Surgery, including interviews for the Globe and Mail, and the Toronto Star, CBC television and Global Television. Dr. Weinberg is also an avid art collector and supporter of the arts. His specific interests are in historical female Canadian artists and the Group of Seven.