Thank You!
Save the Date: SATURDAY, JUNE 1, 2019, 6 PM TO 1 AM
We are grateful for your contribution and support of the McMichael Moonlight Gala. This beau­tiful moon-lit soirée is a great success because of YOU.
Proceeds from the Gala ensure that people experience the Art of Canada through exhibitions, creative learning programs and art classes so that future generations may create their own stories. You help us tell the stories of Canada through its art—our past, present and future.
We look forward to seeing you again next year.
– Michèle D. McCarthy, Foundation Board Member, Moonlight Gala Chair 2019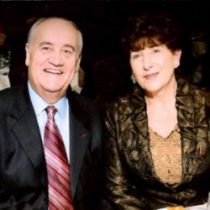 Mayfair Clubs offers comprehensive Corporate Health & Wellness Programs that benefit both our corporate partners and their employees. With four locations across Toronto, our facilities provide a variety of health and wellness services. From exceptional racquet facilities, leading personal and group training, swimming, kids programming and wellness spa and sports clinics – we have something for everyone!
Our teams will provide Corporate Partners with the tools and support needed to launch effective Health and Wellness Programs. Together, we will develop a customized roadmap for a healthier and happier workforce.
About the Gala
Live & Silent Auctions
Sponsors
Past Galas