"A successful event takes the commitment of us all — donors, committee members, Honorary Council and Patrons, volunteers, and sponsors." – Michèle D. McCarthy, Gala Chair
Michèle D. McCarthy
Chair, Moonlight Gala 2018
Michèle D. McCarthy is the President of McCarthy Law Professional Corporation. She is an experienced corporate director and has significant experience in corporate restructuring and regulatory compliance. McCarthy is the Chair of the Boards of Sandy Lake Gold Inc. and is an independent director and member of the Audit Committee and Risk Management Committees at Equity Financial Holdings Inc. She is also the Chair of the Independent Review Committees for Educators' Financial Group, Timbercreek Asset Management, Picton-Mahoney Asset Management, and a member of the I.R.C. for Foresters Financial Investment Management Corporation of Canada Inc. and Integra Capital.
McCarthy serves on the boards of the McMichael Foundation, The Rekai Centres and the Honourable Company of Freemen of the City of London in North America. Previously, she served on the boards of Canada's National Ballet School, the St. George's Society of Toronto, the University of Toronto (Trinity College), and the Humber Memorial Hospital.
Andrew W. Dunn
Chair, Board of Trustees
Andrew W. Dunn is the Founder and Managing Partner of Canadian Shield Capital, a private equity investment and advisory firm focused on building great Canadian businesses with strong management teams.
Dunn began his career at Deloitte, where he spent 27 years, ultimately serving as Vice Chair of Deloitte Canada and Chair of its Client Cabinet, responsible for the firm's largest client and government relationships. He played numerous roles on the firm's Canadian and global executive teams, including Managing Partner of Tax in Canada. Dunn co-authored The Future of Productivity, research aimed at improving business productivity. He has delivered expert testimony before the House of Commons Standing Committee on Finance and the Senate Standing Committee on Banking, Trade and Commerce. His love for business and entrepreneurial spirit lead him to co-found Altas Partners in 2012, serving initially as Chief Operating Officer and Co-Managing Partner.
Dunn serves on the boards of the Children's Aid Foundation, the Upper Canada College Foundation, and several public and private companies, including Hatch, Canada's largest private engineering company. He is a Chartered Accountant (FCPA, FCA) and holds a Bachelor of Arts and a Master of Accounting from the University of Waterloo. Dunn and his wife Christine live in Toronto with their two sons, Charlie and Liam.
Doug McDonald
Chair, Foundation Board
Doug McDonald is a Partner in the Toronto office of Deloitte LLP. and a leader of the firm's Merger & Acquisition business. McDonald has held senior positions in Canada and the United Kingdom during his career with major investment banking and professional services firms including Credit Suisse, Ernst and Young and CIBC. McDonald graduated from the University of Western Ontario with an MBA in 1982 and received his master's degree in Medical Physiology from the University of Manitoba in 1979.
McDonald has a long-standing interest in the arts and in particular, the work of Canadian contemporary artists. He is actively involved in the community and has held Board positions with leading arts organizations and business associations.
Tina Tehranchian
Chair, Moonlight Gala 2017
Tina Tehranchian is the senior financial planner and branch manager at Assante Capital Management Ltd. She is a Fellow of FPSCTM and is widely featured in the national media as a financial planning expert based on her experience in this field since 1991.
Tehranchian has also been actively involved in her community and has served as a Director of the Markham Board of Trade and JVS of Greater Toronto, the Treasurer of the Encyclopaedia Iranica Foundation, a Governor of Seneca College, a Trustee of the McMichael Canadian Art Collection, a Director of Mackenzie Health Foundation (formerly York Central Hospital Foundation), and Fort York Foundation. In addition, she was Chair of the Governance and Nominating Committee of the McMichael Canadian Art Collection, a member of the Planned Giving Advisory Committee of the Princess Margaret Cancer Foundation, and the Governance and Nominating Committee of Mackenzie Health Foundation.
Leesa Butler
Leesa Butler is the Founder of Divine Lab and the F-List, and also serves as the Director of the Toronto chapter of Fashion Group International. In 2014, Centennial College recruited her to develop a new Fashion Business & Management diploma program that was launched in September 2015.
Elvira Caria
Elvira Caria is an award-winning broadcaster who has never met a microphone she wasn't comfortable in front of. She is also one of the most sought-after emcee and voiceover actor in the GTA and beyond. Her career in print, radio and television spans 30 years, working at various radio stations including Toronto's Rock Station Q107 and the All Hits Station Z103.5.
Doris Chan
Doris Chan is the Vice President, Senior Portfolio Manager for TD Wealth. Chan is a Chartered Financial Analyst (CFA) charter holder and a member of the CFA Institute and the Toronto CFA Society, and a member of the SickKids Chinese Cabinet.
Ellen Chang-Richardson
Ellen Chang- Richardson is an honours graduate in Fine Art History and Visual Studies from the University of Toronto. She holds a long-standing position with Barbara Edwards Contemporary and was previously the Chair of Promotions and  Communications on The Hart House Art Committee, and at Tiffany and Co. sales professional.
David W. Chodikoff
David W. Chodikoff is the National Lead of Miller Thomson's Tax Litigation Group. Chodikoff is a prolific writer and editor of authoritative domestic and international works in the areas of tax law and tax litigation. Most recently, Chodikoff was selected as Tax Lawyer of the Year by the ACQ Law Awards (United Kingdom), and Tax Litigation Advisor of the Year, Annual International Awards by The Global Business Magazine and The Professional Sector Network (United Kingdom).
Melani Chong
Melani Chong has built an extensive career in the fashion and beauty industries as a professional model for Ford Models. She has also appeared as a correspondent for Fashion TV & ET Canada. Chong is a Cosmetic Chemist (SCS, SCC) and the founder of a cosmetics manufacturing company, MC2Industries Inc. Through her blog In Your Face, Chong is now sharing her expertise and knowledge with others. In 2014, she founded a scholarship for graduates of the Massey Centre who wish to continue their post-secondary education in the fields of science and technology.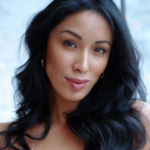 Nella Contardi
Nella Contardi is the Director of Purchasing/Product Development at Pizzaville Inc. Contardi manages all charitable activities for the company such as Pizzaville's "Rainy Day Fund". She is also a volunteer with Women Against Multiple Sclerosis (WAMS) and has won many awards for her volunteer contributions including: 2006 Volunteer Recognition Award from the City of Vaughan, 2008 WAMS Honouree for providing leadership and participation in raising funds for research to end MS, and the 2008 Volunteer Service Award from the Ontario Government.
Robert Dunigan
Robert Dunigan is the Head of development and deployment of cross-functional shared services and outsourcing solutions worldwide for Four Seasons Hotels and Resorts. Dunigan also leads a strategic planning team which engages with various properties to develop long-term plans for business performance. Outside of work, Dunigan is a member of the Executive Committee of the International Hospitality Management Advisory Board for the University of New Hampshire.
Liviana Fantino
Liviana Fantino is a retired school administrator of the York Catholic District School Board. She is active as a volunteer in several community-based organizations—Villa Colombo Vaughan Long Term Care facility and Creating Alternatives, which provides programs, support, and fundraising for cognitively challenged young people. Fantino actively supports her husband who recently started his own consulting firm J. Fantino & Associates, and in the past during his police career and as a former Member of Parliament for Vaughan.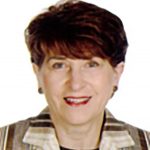 Joyce Frustaglio
Joyce Frustaglio is a public servant and a resident of the City of Vaughan for over 35 years working as School Trustee, Regional Councillor and Deputy Mayor. Frustaglio is the longest-serving member of the Board of Trustees of the McMichael Canadian Art Collection. Through her role as Fundraising Chair, she raised hundreds of thousands of dollars to support daily programs at the gallery. In 2011, Frustaglio was appointed as a Citizenship and Immigration Judge, an honour bestowed to only 32 Canadians.
Phillip Gevik
Philip Gevik is the Owner and Director of Gallery Phillip which features Canadian historical and Indigenous art, including works by the Indian Group of Seven. Gevik joined the Chairman's Circle at the McMichael Canadian Art Collection in 1986 and has continuously supported the gallery's fundraising events. He is a board member of the Art Dealers Association of Canada, Friends of Canadian Art, and a lifetime member of the National Gallery of Canada.
Anshu Grover
Anshu Grover is the Director in the Capital Markets division at RBC. Grover is very committed to community engagement and presently sits on the following boards/committees: Camp Quality Canada, Young People's Theatre, Ronald McDonald House Charities Toronto, Holland Bloorview Kids Rehabilitation Hospital, Women in Capital Markets, and Professional Development Committee.
Susan Hodkinson
Susan Hodkinson is the Chief Operating Officer at Crowe Soberman. Hodkinson's background includes over 20 years of senior management experience in professional services firms. Hodkinson is a graduate of the University of Western Ontario and has completed Executive Education at several universities in Canada and the United States. She is on the Board of Directors of the McMichael Canadian Art Foundation and Up With Women, an organization supporting at-risk and homeless women.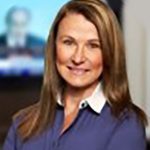 Helen Li
Helen Li is Partner at Pure Luxury Magazine, the first and only meta-luxury publication in traditional Chinese across Canada. She is the winner of the 2015 National Ethnic Press and Media Council of Canada Awards (NEPMCCA). Li has worked in media across the globe and is a member of the Canadian Rose Club and Global Federation of Chinese Business Women. She holds two master's degrees and has lectured at universities in Beijing, China.
Jacoline Loewen
Jacoline Loewen is the Director of UBS Bank (Canada) and a published writer—focusing on topics such as strategic planning, sustainability, growth, and attracting investors. She is a regular contributor and columnist to the Globe and Mail, National Post, Thomson Reuter, Profit and was a regular panelist on BNN: The Pitch. Loewen is an active board member for a variety of organizations and committees in Toronto. She holds an arts degree in Industrial Relations from McGill University and an MBA from the University of the Witwatersrand.
Sheri Majdpour
Sheri Majdpour is well-known as an active Canadian entrepreneur, Owner and Vice President of Canada Executive Realty Inc. Brokerage. She is heavily involved in the fundraising initiatives of many boards.
With the turn of the millennium, Majdpour was proactively growing her portfolio, having the honour of working at the regional level with Soroptimist International of York Region. She headed the treasury function of this organization before being elected as Membership Chair and then appointed as President. Her commitment with Soroptimist International of York Region has continued to date, as head of the fundraising committee.
As a passionate advocate for the arts, Majdpour has been working closely with the McMichael Canadian Art Collection, leading the way for its Moonlight Gala as a Silent Auction Chair, raising funds for the conservation and preservation of artworks by Canada's most iconic artists, including the Group of Seven.
Meanwhile, she has also been involved in the healthcare sector, working with the MacKenzie Health Hospital/Joy of Aging Fundraising Team, taking over the integral role of Silent Auction Chair since 2012. Of late, she is working closely with Cobble Beach Concours d'Elegance/Sunnybrook Hospital as part of its fundraising committee since 2013.
As a resident and active business woman of the Richmond Hill community for over 24 years, Majdpour is involved with the Richmond Hill Board of Trade (previously known as Chamber of Commerce) as a membership committee member since 2017.
Amongst other businesses, Majdpour is also involved in project funding as Founder and Owner of Golden Crown Group Canada Inc.
Pennie Mathers
Pennie Mathers is the Manager at Royal LePage Johnston and Daniel Real Estate, and former manager at the Bank of Montreal and National Bank. Family life and a strong community have always been important to Mathers, including The Guild at Royal St. George's College, fundraising for North Toronto and Leaside Hockey Association(s) and other charitable causes.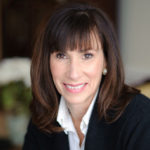 Maria Micsia
Maria Micsia is the Owner and Operator of Nouvelle Maria Spa and Salon. Micsia founded the White Buffalo Scholarship on behalf of the National Aboriginal Achievement Foundation (NAAF), which provides financial support to First Nations, Inuit and Metis students in the Fine Arts, Culture and Language Retention and Health Care fields. She is an active member of the Romanian community and supports its many cultural events.
Laura Mirabella
Laura Mirabella is the Chief Financial Officer and City Treasurer at the City of Vaughan. Laura is an active member of her community and sits on the Board of Trustees of McMichael Canadian Art Collection.
Ardy Mohajer
Ardy Mohajer is a Lawyer in the Real Estate & Development Group at Cassels Brock & Blackwell LLP. Mohajer holds a J.D. from Osgoode Hall Law School and an M.Sc. from the Department of Bioresource Engineering at McGill University. He is currently a committee lead for Breakfast of Champions in Support of SickKids, an annual fundraising and networking event for young professionals.
Diane Wilson
Diane Wilson is a graduate of the University of Toronto and a two-time nominee and winner of The National Magazine Award for Business Writing. Wilson is currently President of Vivmar Investments Ltd. and a very active participant in the not-for-profit sector. She is a member of the United Way Speakers Bureau and Vice Chair of The Board of Directors of JVS Toronto, a leading social service agency that helps individuals achieve success at work and at school. Wilson helped build JVS's Strictly Business Luncheon, including co-chairing the event in 2010, and she has served on the Finance, Risk, Diversity, Investment, and Facilities committees. She is also on the Board of Canadian Friends of Rambam, a uniquely inclusive hospital in Haifa.
Shirley Zerfas
Shirley Zerfas is the President of One Imaging Inc. in Markham, Ontario. Renowned for exceptional skill and a relentless drive to achieve excellence, she creates and executes complex brand strategies for her clients by enrolling people from her vast network of experts in multiple business disciplines.
Zerfas is a graduate of OCAD University, BFA and an active member of multiple business networks such as BNI Corporate Connection One, CAWEE (Canadian Association of Women Entrepreneurs and Executives), BWNYR (Business Women's Network of York Region), and a huge supporter of young women entrepreneurs.
About the Gala
Live & Silent Auctions
Sponsors
Past Galas