Library & Archives
The McMichael Library/Archives is a leading research source for Canadian art, with its comprehensive focus on the Group of Seven, and special collections on Indigenous art and culture. From primary resources (artist papers, letters and photographs) to secondary sources (books, exhibition catalogues, periodicals, artist files, etc.), the McMichael Library/Archives facilitates the study, work and research of McMichael staff and external researchers with the goal of supporting scholarship in the field of Canadian art and culture.
When the gallery's founders, Signe and Robert McMichael, were building their art collection in the 1950s-1960s, they recognized the importance of collecting the accompanying research material which documented the artists (particularly the Group of Seven) and their artwork. Through her early efforts, Signe McMichael laid the foundation for the gallery's exceptional rare book collection on Canadian art and books illustrated by Canadian artists, and unique holdings of artist papers.
Both the library and archives have continued to grow in the past fifty years. The gallery has been entrusted with many important volumes and collections, largely through donation. The McMichael is a non-circulating reference collection which is open on weekdays by appointment and registration to researchers seeking to undertake specialized study. For further information or assistance, please contact: library@mcmichael.com.
To search the McMichael Library collection, click here.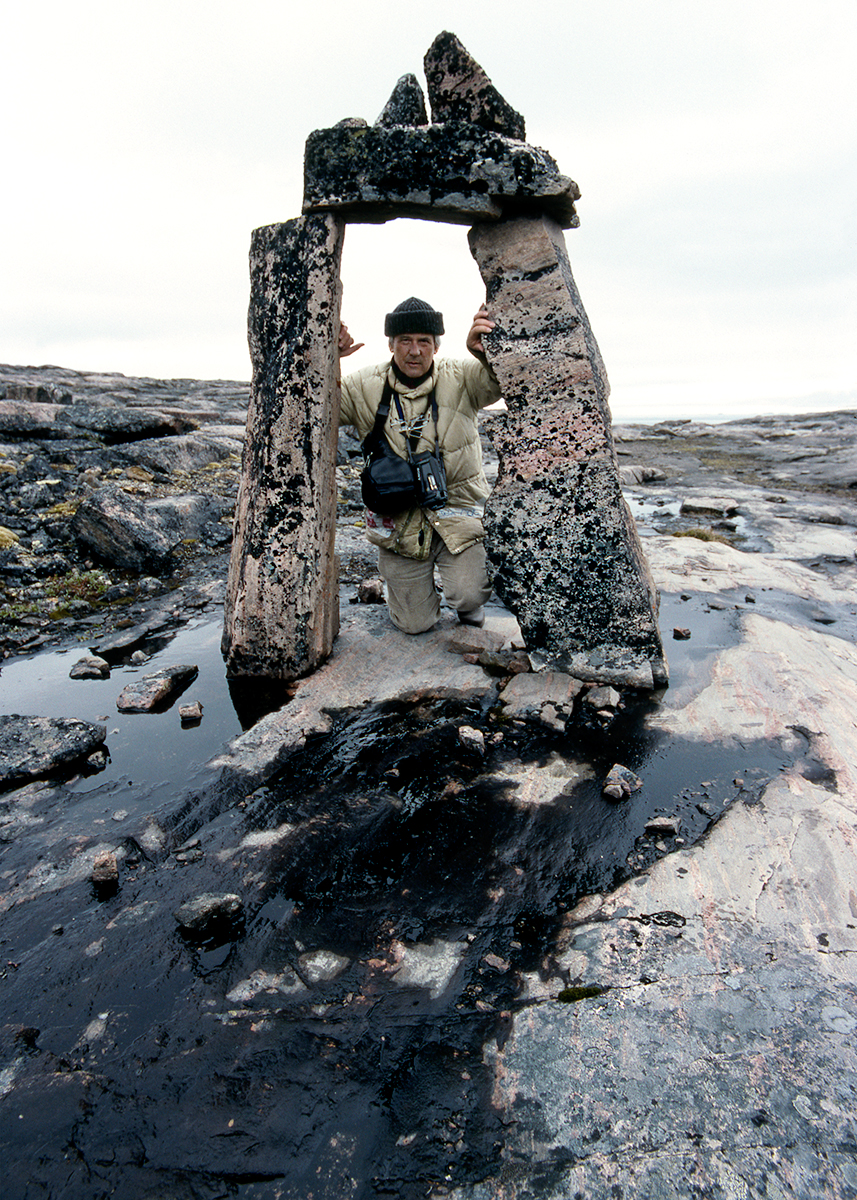 The McMichael Archives houses many unique collections, which researchers can access by appointment. Some of the finding aids and inventories can be viewed in electronic form on eMuseum click here, and the rest can be consulted onsite through printed finding aids. 
The Norman E. Hallendy Archives
This collection of primary and secondary source research material on the Arctic includes over 12,000 documentary photographs by Norman Hallendy as well as his ethnographic research on Inuit culture. The image collections document traditional life, communities, and the landscape of Canada's north. The photographs of people provide a source of information about Cape Dorset artists and their artistic processes (printmaking, engraving, carving, textile printing). The ethnographic research material, which documents the intellectual and material culture of the Inuit of the southwest Baffin area, consists of: video and audio archives; semantic field database and dictionary; maps, books, and other research files. Hallendy's original research and photographs on inuksuit, sacred sites and places of power have helped to preserve a potentially vulnerable segment of Canada's cultural heritage. Click here to learn more about the Norman E. Hallendy Archives.
The Arthur Lismer Collection
Acquired from the Estate of the artist, this collection of original primary source material provides insight into life and art of Arthur Lismer. Ranging in date from the 1890s to the late 1960s, there are over 900 drawings, cartoons and sketches, and more than 1300 original photographs, as well as diaries, correspondence, manuscripts, ephemera, memorabilia, books and other published materials.