Included in General Admission
Adult – $18
Student/Senior – $15
Family $36
(Special Prices Tuesday)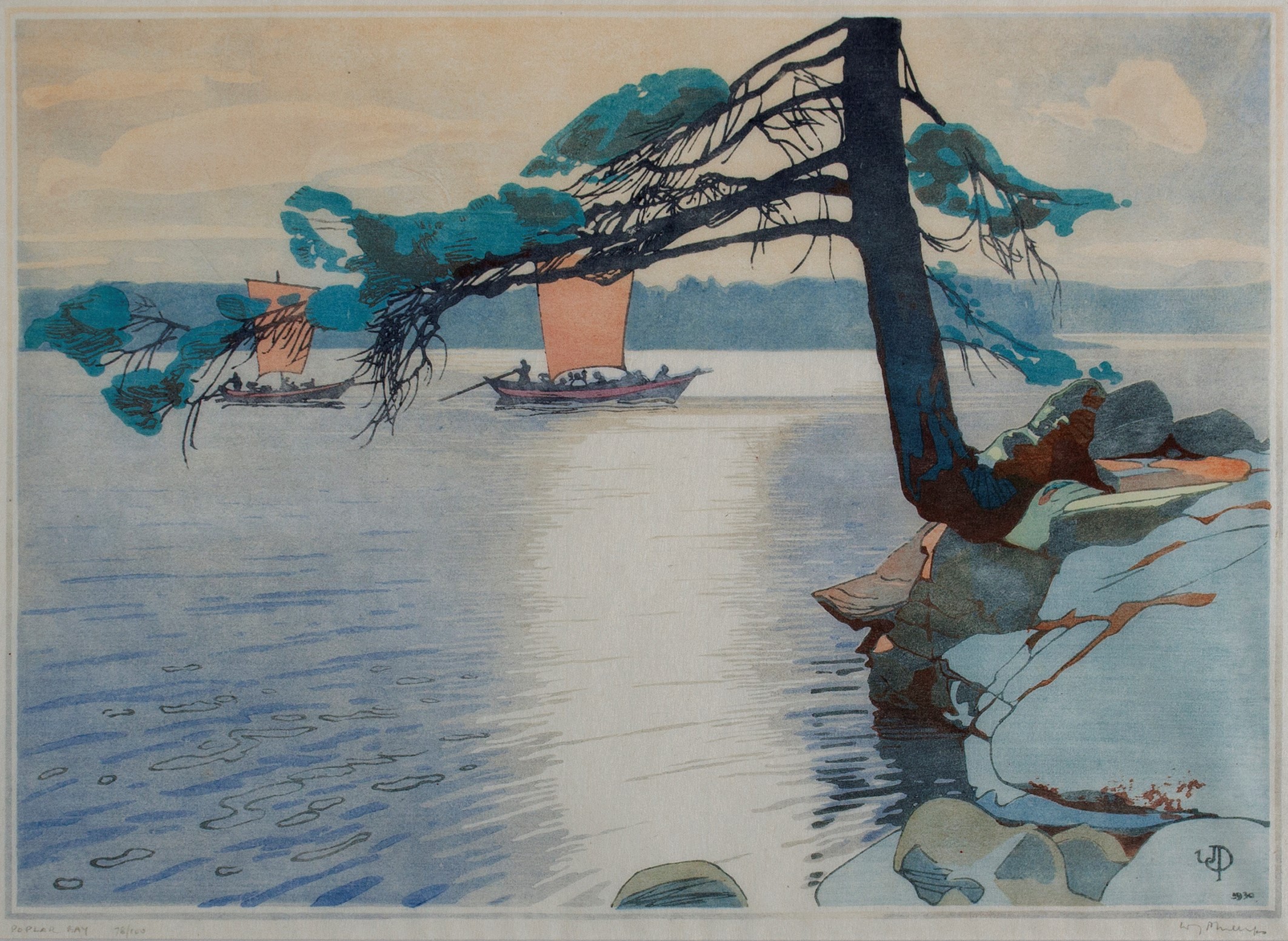 Curatorial Talk
Walter J. Phillips
février 15 @ 2:00 pm
Walter J. Phillips: At the Lake
February 15 – May 10, 2020
About The Exhibition
This special presentation of works on paper by the Canadian painter and printmaker Walter J. Phillips (1884– 1963) explores the artist's artistic response to Ontario's Lake of the Woods region. Phillips was born in England, and moved with his family to Canada in 1913, settling in Winnipeg. From 1914 to 1923, the family spent their summers at Lake of the Woods, and the experiences that Phillips had there grounded his sense of belonging to his new home. In time, he would create works of quiet subtlety and serenity capturing the unique topography of the region and its shifting moods, gracefully combining the graphic languages of Japanese printmaking and the British Art and Crafts style.
Phillips left Winnipeg for Banff in 1940. For the next twenty years he taught at the Institute of Technology and Art in Calgary and at the Banff School of Fine Arts, where he was instrumental in the founding of the visual arts program. During these years he would come to focus more on painting in watercolour; he did not produce any more prints after 1952. With fading vision, Phillips moved to Victoria with his wife, Gladys, in 1960, where he died in 1963.
Phillips remains best known as a master and pioneer of the Canadian woodblock print, but the pinnacle of his technical achievement in this medium was inspired by his time spent in the distinctive Precambrian Shield landscape of northwestern Ontario. This subject represents a significant portion of Phillips's life's work, and it is gathered here for the first time.
The exhibition celebrates the talent of the artist and the beauty of the Lake of the Woods region, as well as the generosity of Bryce and Nicki Douglas, whose collection of Phillips works on paper forms the nucleus of this show. The exhibition also celebrates their founding gift to The Muse: Lake of the Woods Museum & Douglas Family Art Centre in Kenora, Ontario. It is guest curated by Sophie Lavoie, Curator of the Douglas Family Art Centre.
For media inquiries and more information, please visit the Press Room.