Debra Fenwick
Chair
Isabel Bassett
Barbara Bellissimo
Joan Bismillah
Nancy Bruno
Valerie Burke
Jamie Cameron
Anne-Marie Canning
Tania Carnegie
Susan Chant
Giuseppina D'Agostino
Anna Dowbiggin
The Honourable Gloria Epstein
Kathleen Freeman
Susan Hodkinson
Ani Hotoyan-Joly
Bonnie Rosenberg
Diana Janosik-Wronski
Jane Knop
Deborah Maw
Jo-Anne Raynes
Cristina Rizzuto
Laura Rosati
Rose Savage
Penny Shore
Tracy Simpson
Shokheen Singh
Sunder Singh
Rosemary Speirs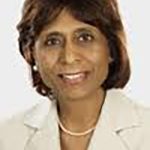 Nalini Stewart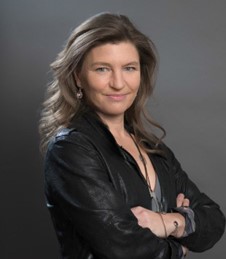 Debra Fenwick
Chair, Moonlight Gala 2020
Over the last 20 years, Debra has been involved with design and construction spanning high end residential, retail, and commercial projects. While her initial studies focused on science where she graduated from McGill University with a Bachelor of Science in Psychology and then pursued Masters level courses in Ecotoxicology she was more drawn to design. After a short period of time spent in advertising, she decided to study and graduate from a FIDER accredited 3-year program in Interior Design.
Debra has a passion for great design, creative solutions, and incorporating new and cutting-edge materials into every project. She is committed to the highest level of quality in every part of the process from design concept to project completion.
Her lifelong enthusiasm for life and travel combines with the belief that good design should respond to changes and challenges, be accessible on any budget, and be an inspirational element in everyday life to incite interest, exploration, and alternative ways of thinking.
Committed to environmental issues for the last 25 years, she has acquired her LEED Accredited Professional status and promotes the incorporation of design forward, earth friendly elements into all of her designs. Her work embodies a contemporary aesthetic style with clean lines while incorporating individual customized finishes that reflect her client's personalities or the qualities of the brand.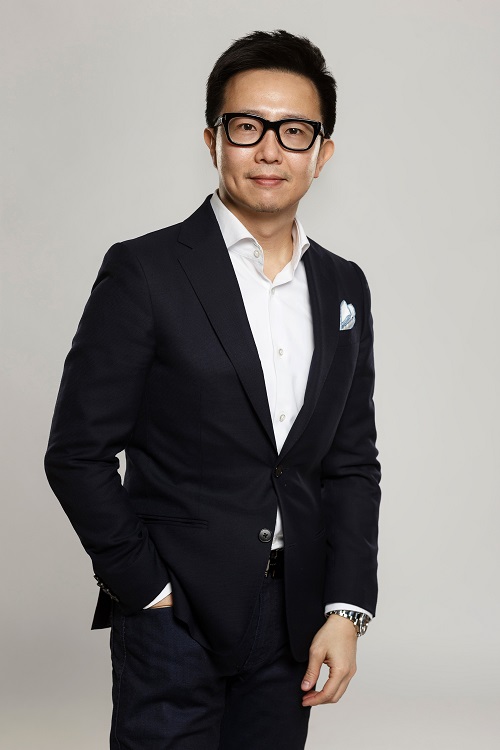 Corban Hu
For the past 20 years, Corban has dedicated himself to the world of media and marketing. His wealth of knowledge comes from hands-on experience working with national networks like the TVO, CBC, OLN, CTV, and the Discovery Channel. In 2013, Corban co-founded Pure Luxury Magazine, a Chinese luxury lifestyle magazine to service the HNWI in Canada.
With his in-depth knowledge of the consumer trends and market demands, he was able to grow the print magazine to what it is today—winning numerous awards including, Canadian Printing Awards in 2018 and National Ethnic Press and Media Council of Canada Award (NEPMCCA) in 2015 & 2017, and a Media Industry News (MIN) award in 2016. Within the five years of publication, Corban has successfully helped retailers understand Chinese consumer purchasing behaviours. He works closely with top luxury brands such as Chanel, Gucci, Burberry, Rolex and Tiffany & Co.
With his creative marketing background and intensive work in the multicultural communities, Corban has been selected as a jury on the 2016 Multicultural Marketing Awards.Corban is passionate about what's happening around the globe and especially with Human Rights issues and is proud to be part of the Moonlight Gala Committee.
Dina Cosentino
Dina is a 10 year veteran at Direct Interiors and it is her personal goal, as manager, to oversee that the Direct Interiors team are prepared to meet all your needs! Whatever your style, personality, budget, we've got something just for you! Our vast showroom and team of professionals are exactly what you need to help you dress your space. "design, fashion, style and meeting new people all the things I love under one roof"
Melani Chong
Melani Chong has built an extensive career in the fashion and beauty industries as a professional model for Ford Models. She has also appeared as a correspondent for Fashion TV & ET Canada. Chong is a Cosmetic Chemist (SCS, SCC) and the founder of a cosmetics manufacturing company, MC2Industries Inc. Through her blog In Your Face, Chong is now sharing her expertise and knowledge with others. In 2014, she founded a scholarship for graduates of the Massey Centre who wish to continue their post-secondary education in the fields of science and technology.
Nella Contardi
Nella Contardi is the Director of Purchasing/Product Development at Pizzaville Inc. Contardi manages all charitable activities for the company such as Pizzaville's "Rainy Day Fund". She is also a volunteer with Women Against Multiple Sclerosis (WAMS) and has won many awards for her volunteer contributions including: 2006 Volunteer Recognition Award from the City of Vaughan, 2008 WAMS Honouree for providing leadership and participation in raising funds for research to end MS, and the 2008 Volunteer Service Award from the Ontario Government.
Robert Dunigan
Robert Dunigan is the Head of development and deployment of cross-functional shared services and outsourcing solutions worldwide for Four Seasons Hotels and Resorts. Dunigan also leads a strategic planning team which engages with various properties to develop long-term plans for business performance. Outside of work, Dunigan is a member of the Executive Committee of the International Hospitality Management Advisory Board for the University of New Hampshire.
Joyce Frustaglio
Joyce Frustaglio has been an outstanding member of our community. A public servant and a resident of The City of Vaughan for over 35years. But most of all, Joyce has been a devoted volunteer and has raised millions of dollars in support of countless Charitable Organizations.
Joyce's motto "PEOPLE FIRST" served her well as she represented the residents of Vaughan as; a School Trustee, Regional Councillor and Deputy Mayor for almost 25 years, she spearheaded countless initiatives that were a great benefit to the community.
During this period Joyce Frustaglio became the longest serving member of the Board of Trustees of the McMichael Canadian Art Collection, as the Fundraising Chair she raised hundreds of thousands of dollars to support daily programs at the gallery.
In 2011 Joyce was appointed as a Citizenship and Immigration Judge, an honour bestowed to only 32 Canadians.
Phillip Gevik
Philip Gevik is the Owner and Director of Gallery Phillip which features Canadian historical and Indigenous art, including works by the Indian Group of Seven. Gevik joined the Chairman's Circle at the McMichael Canadian Art Collection in 1986 and has continuously supported the gallery's fundraising events. He is a board member of the Art Dealers Association of Canada, Friends of Canadian Art, and a lifetime member of the National Gallery of Canada.
Debra Kwinter
"I am a strategic thinker and a connector. I see the forest and the trees (and the leaves and bugs). I am able to translate concepts into successful programs".
Debra has over 30 years experience working in senior roles in some of Canada's largest, not-for-profit institutions, such as the Toronto International Film Festival and Sinai Health System. She has worked successfully with many major philanthropists to make meaningful change.
As President of Pivot Philanthropy, she is dedicated to helping philanthropists and non-profits make maximum impact.
Matthew Liberatore
Matthew is a member of the Corporate/Commercial Group at Aird&Berlis LLP, in Toronto. His range of experience includes advising on private equity financings, share and asset purchase transactions, corporate reorganizations, annual corporate proceedings and corporate governance matters.  He holds an Honours Degree from the University of Toronto and Law Degree from the University of Leicester.
Jacoline Loewen
Jacoline Loewen is the Director of UBS Bank (Canada) and a published writer—focusing on topics such as strategic planning, sustainability, growth, and attracting investors. She is a regular contributor and columnist to the Globe and Mail, National Post, Thomson Reuter, Profit and was a regular panelist on BNN: The Pitch. Loewen is an active board member for a variety of organizations and committees in Toronto. She holds an arts degree in Industrial Relations from McGill University and an MBA from the University of the Witwatersrand.
Laura Mirabella
Laura Mirabella is the Chief Financial Officer and City Treasurer at the City of Vaughan. Laura is an active member of her community and sits on the Board of Trustees of McMichael Canadian Art Collection. 
Prior to joining the City, Laura had over 23 years' experience, both within the Ontario Public Service and the private sector, bringing her proven leadership skills to the City during a time of tremendous growth and change.  Laura brings experience in organizational and program governance, integrated performance measurement and reporting, strategic and fiscal planning, and program and risk management.  She has the ability to motivate multi-disciplinary teams to continuously improve and innovate, and has earned the trust of Council and her colleagues by providing clear and practical advice upon which they can base their decisions.
Laura has a passion for public service and is proud to have led a transformation in how the City prepares and communicates its Budget.  She is a champion of Service Excellence and an advocate for continuous improvement in financial and program management, helping to maximize funding available for service delivery and ensuring that tax and rate payers receive value for money.
Sheri Majdpour
Sheri Majdpour is well-known as an active Canadian entrepreneur, Owner and Vice President of Canada Executive Realty Inc. Brokerage. She is heavily involved in the fundraising initiatives of many boards.
With the turn of the millennium, Majdpour was proactively growing her portfolio, having the honour of working at the regional level with Soroptimist International of York Region. She headed the treasury function of this organization before being elected as Membership Chair and then appointed as President. Her commitment with Soroptimist International of York Region has continued to date, as head of the fundraising committee.
As a passionate advocate for the arts, Majdpour has been working closely with the McMichael Canadian Art Collection, leading the way for its Moonlight Gala as a Silent Auction Chair, raising funds for the conservation and preservation of artworks by Canada's most iconic artists, including the Group of Seven.
Meanwhile, she has also been involved in the healthcare sector, working with the MacKenzie Health Hospital/Joy of Aging Fundraising Team, taking over the integral role of Silent Auction Chair since 2012. Of late, she is working closely with Cobble Beach Concours d'Elegance/Sunnybrook Hospital as part of its fundraising committee since 2013.
As a resident and active business woman of the Richmond Hill community for over 24 years, Majdpour is involved with the Richmond Hill Board of Trade (previously known as Chamber of Commerce) as a membership committee member since 2017.
Amongst other businesses, Majdpour is also involved in project funding as Founder and Owner of Golden Crown Group Canada Inc.
Marc Richardson Arnould
Marc started his legal career at a major international law firm – first in Montreal and then in Toronto – as an associate in the firm's taxation department where he worked extensively on the structuring of domestic and international investment funds, public and private mergers and acquisitions, and more recently focused on tax matters related to crowdsales and cryptocurrency and token transactions.
Marc Richardson Arnould is a founding member of the Casino Against Cancer – a Montreal fundraising event for the Montreal Cancer Institute – where he headed fundraising and ticket sale initiatives.
Mandy Siu
With over 15 years of experience in PR, Mandy specializes in launching and building international luxury brands across North America. Her expertise covers all aspects of promotional activities such as activations and events, social media and influencer campaigns, and traditional media advertising.
At CANEAST, a multicultural PR and marketing agency, she oversees all ethnic marketing and PR initiatives in key markets including Toronto, Vancouver, Calgary, Ottawa, New York, Miami and Chicago. She has led the team to win multiple awards from the International Association of Business Communicators (IABC) Toronto Chapter for distinction and excellence in Integrated Marketing Initiatives, Community Relations and Influencer Relations.
Prior to joining CANEAST, Mandy was a TV host and journalist at OMNI National Television where she grew her interest in multicultural media and marketing.  Mandy is also a seasoned timepiece and jewellery contributor for various media platforms.
Shirley Zerfas
Shirley Zerfas is the President of One Imaging Inc. in Markham, Ontario. Renowned for exceptional skill and a relentless drive to achieve excellence, she creates and executes complex brand strategies for her clients by enrolling people from her vast network of experts in multiple business disciplines.
Zerfas is a graduate of OCAD University, BFA and an active member of multiple business networks such as BNI Corporate Connection One, CAWEE (Canadian Association of Women Entrepreneurs and Executives), BWNYR (Business Women's Network of York Region), and a huge supporter of young women entrepreneurs.