TDSB 2021 Student exhibition
TDSB 2021 Student exhibition
In 2021, the McMichael worked with a total of 75 students from 6 classes at 2 schools across the Toronto District School Board.  From April – May students met once a week for 6 weeks, working virtually with McMichael Educators, guest artists, and Elders. The program is celebrated through the works and artists statements that students created during the final two weeks of the program, these works can be seen below.  
So my memory is about my playing soccer and my friend was kicking the ball to me and I tripped over it and fell in mud on a rainy day. So in my art piece I used brown and blue. I did brown for the mud and blue for the rain.
My story in form of art is supposed to tell what it feels like to be in an adrenaline rush, and how a good thing can turn into a very bad thing. I'm also trying to show how sometimes you have to listen 👂.Never keep your guard down.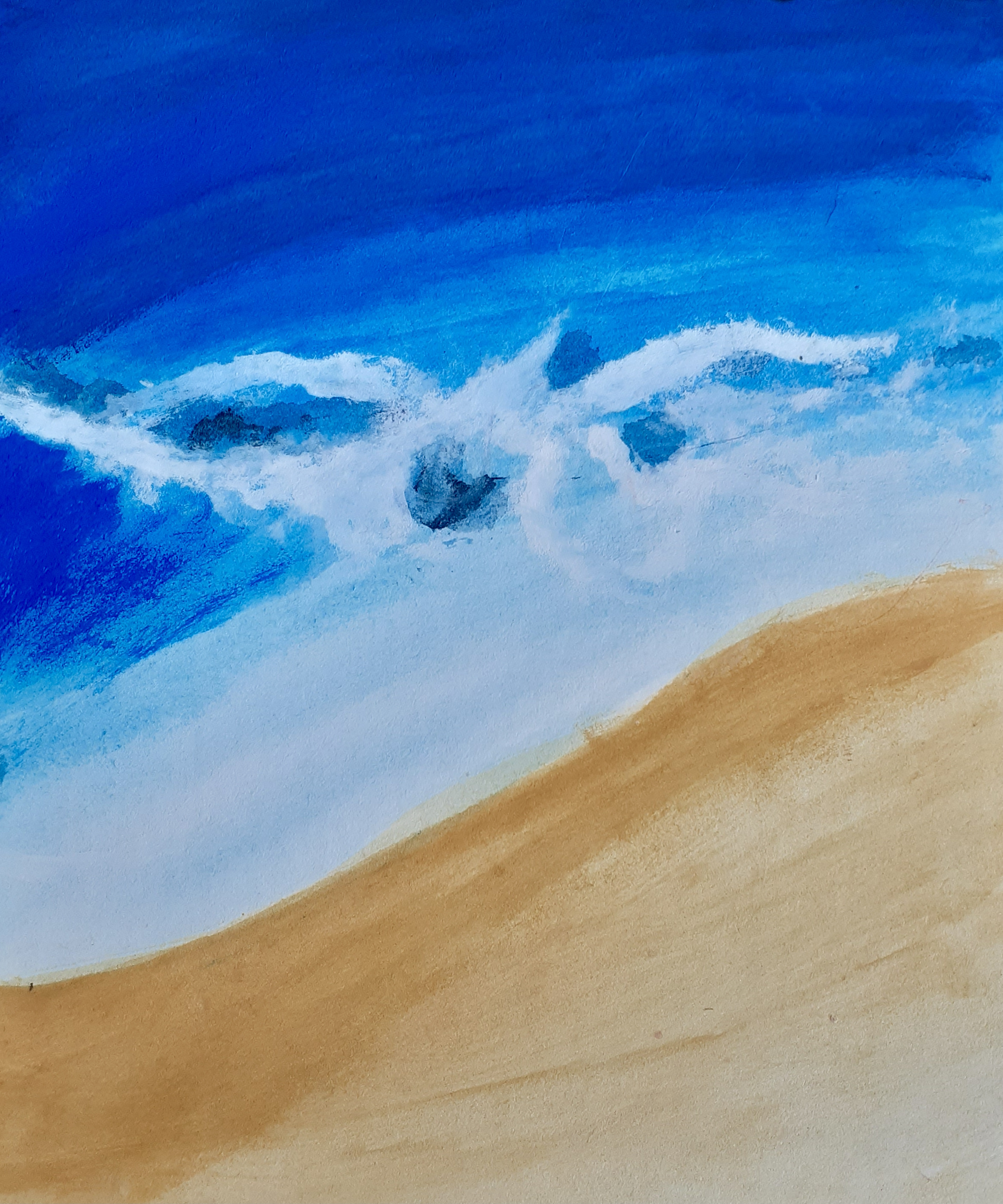 My painting was about the kitchen, my favourite place in the house, because it has food.
Turtle Island holds a lot of creatures big and small, here is a picture of all sorts of fish that live beneath the sea, clown fish ,skeleton fish, zebra fish, whales, sharks and many many more, so we do not live alone, we share here on mother earth.
I am drawing anime because I like Anime. Anime has dramatic scenes and drama, so that's why I am drawing Anime.
This is my art. It is about my family, friends, my nintendo switch, playing minecraft, skating with my dad, playing hockey with my dad, and the wolf paw is what represents the wolf. My clan is the Wolf Clan. These are all important to me.