P.A. DAY TOUR
 1.5 HOURS
Fee: $6 per teacher
Looking for an activity on your next Professional Activity Day? Enjoy a guided tour of the McMichael's world-renowned art collection and a presentation highlighting the McMichael's school programs.
A minimum of 15 teachers is required.
---
BONUS OFFER
An additional 10% discount will be offered to participating teachers on any school trip booked within two weeks of this visit!
---
Make the most out of your visit and stay for lunch. For reservations, please call the McMichael Café at 905.893.1121 ext. 2262 or email info@mcmichaelcafe.com.
---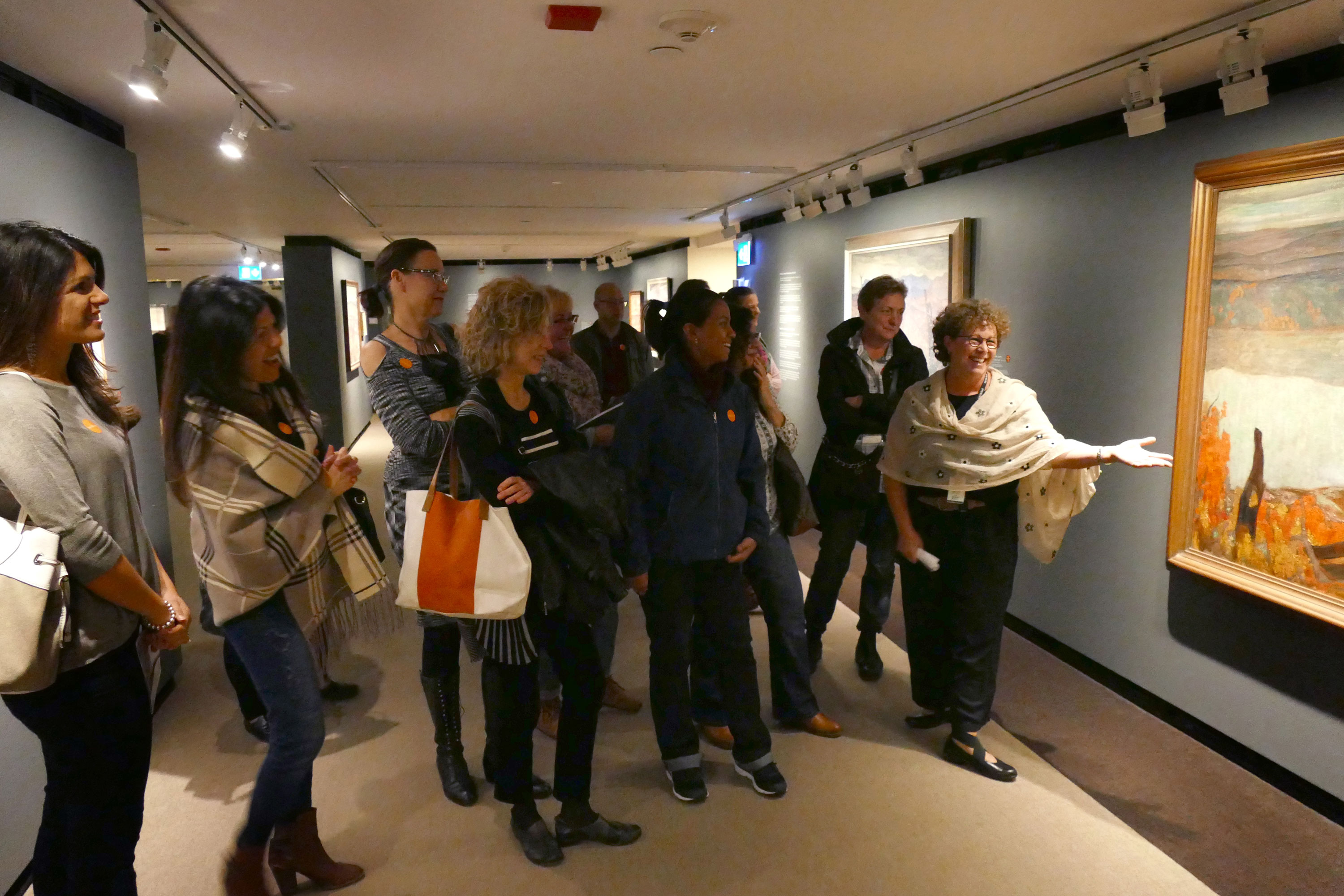 TEACHERS' EVENTS AT THE McMICHAEL
The McMichael offers teachers the opportunity to view new exhibitions and learn about school program offerings at no cost throughout the year.
There are no upcoming events at this time.
---
TEACHERS RECEIVE FREE ADMISSION
Thank you for your resoundingly positive response to the McMichael's offer of complimentary family passes! In appreciation of your support, the McMichael will offer free admission to teachers and accompanying members of their family.
Throughout March, April and May 2020, present your Ontario College of Teachers Number at our Admissions Desk and receive a complimentary family pass.
The McMichael family pass is valid for admission for two adults and up to three children aged 18 years-old and under and includes entrance to the gallery for a single visit. Please note that the regular parking fee still applies. This offer expires May 31, 2020.
---
TEACHER RETREAT
The McMichael offers special Teacher Retreat packages which include facility rentals and/or catering as well as tours and professional development options. For inquiries please contact the Sales Manager at events@mcmichael.com.
---