P.A. DAY TOUR
 1.5 HOURS
Fee: $6 per teacher
Looking for an activity on your next Professional Activity Day? Enjoy a guided tour of the McMichael's world-renowned art collection and a presentation highlighting the McMichael's school programs.
A minimum of 15 teachers is required.
---
BONUS OFFER
An additional 10% discount will be offered to participating teachers on any school trip booked within two weeks of this visit!
---
Make the most out of your visit and stay for lunch. For reservations, please call the McMichael Café at 905.893.1121 ext. 2262 or email info@mcmichaelcafe.com.
---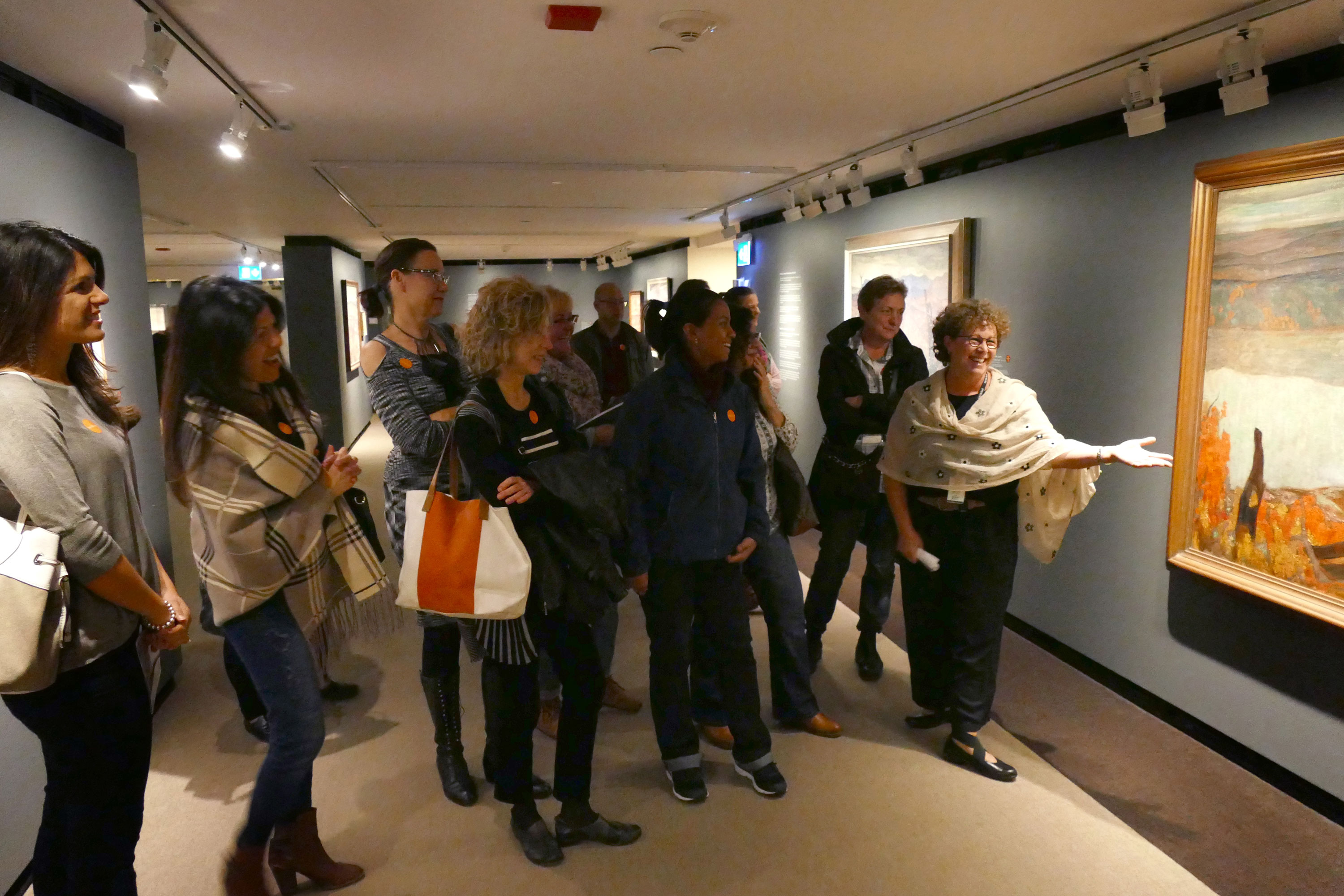 TEACHERS' EVENTS AT THE McMICHAEL
The McMichael offers teachers the opportunity to view new exhibitions and learn about school program offerings at no cost throughout the year.
Upcoming Event:
"A Like Vision": The Group of Seven at 100 – Teachers Event
February 8, 2020
---
TEACHER RETREAT
The McMichael offers special Teacher Retreat packages which include facility rentals and/or catering as well as tours and professional development options. For inquiries please contact the Sales Manager at events@mcmichael.com.
---