The McMichael: Empowering Artistic Passion
Publication: Go Vaughan
Published: July 4, 2019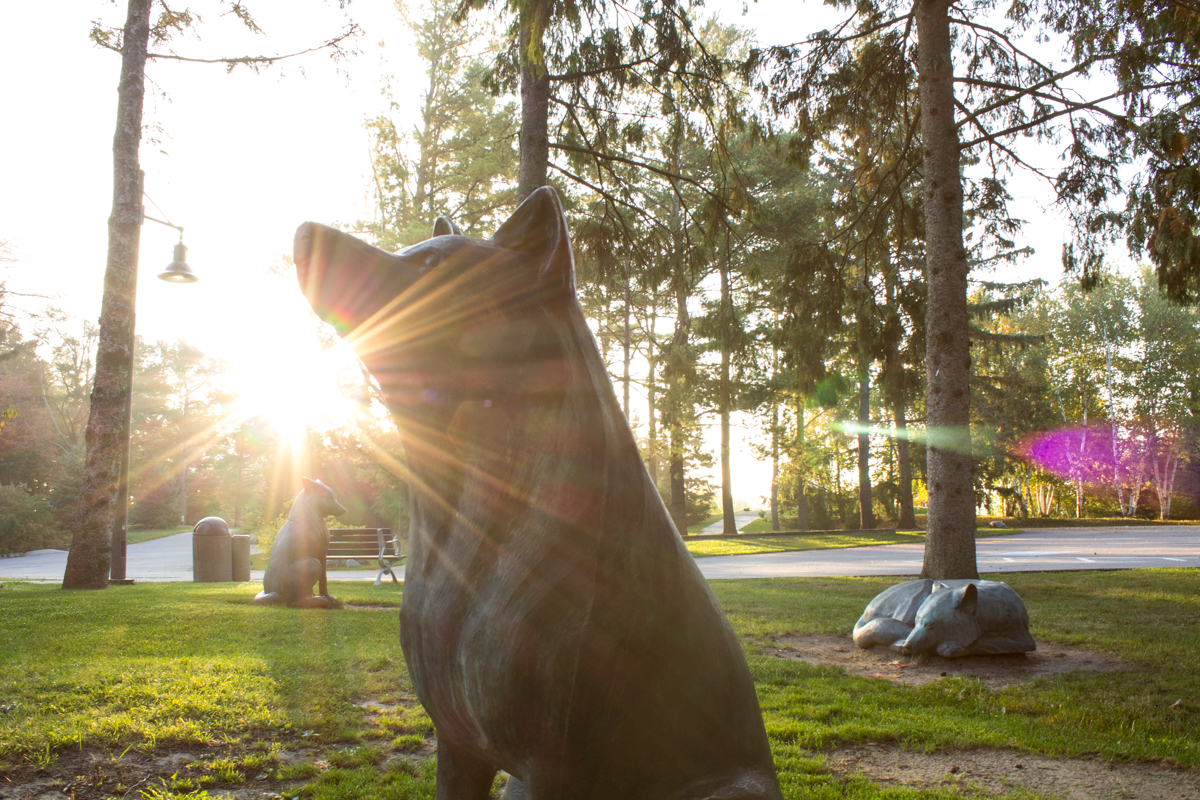 Nestled at the edge of the Humber River Valley, the McMichael Canadian Art Collection has been bridging artistic curiosity with exhibitions and art workshops since the 1960's. An art-lovers must, this creative heritage boasts of Canada's natural and man-made artwork. You can take in acres of beautiful forest and trails, including historic landmarks dating back to 1914. This inclusive gallery is founded on providing accessible art and cultural programming to the public. With over 6000 permanent pieces it is also Canada's main venue showcasing the Group of Seven as well as First Nations, Inuit, and Metis artists.
Plan a day trip with your family or friends to experience some of Canada's greatest creative culture! Everyone is welcome. This is a fully wheelchair accessible facility.
A variety of incredible summer camps are available for children and teens, ages 5-15: What a terrific way to keep your young ones creative over the summer break! Each week will host an exciting new theme that is sure to stimulate their creativity in a safe, relaxed learning environment. Choices include 3D sculptures, nature walks, painting studios, digital photography and much more! Different art classes and family activities run year-round.
Register now before the spots fill up!
Camp days run from 9:00 AM – 4:00 PM.
For more information, call 905-893-1121, or toll-free: 1-888-213-1121, ext. 2214
or email campdirector@mcmichael.com
Maud Lewis Exhibition: The McMichael Art Collection is proud to display the highly anticipated exhibition by Maud Lewis, a Nova Scotia Folk Artist. Over 130 of her pieces will be featured from now until January 5th 2020, each sharing a different tale of nostalgic rural life in Atlantic Canada. Everyone is welcome.
A one-day Folk-Art Workshop will be held on August 10th, 2019 in honour of Lewis' beloved work. Artists of all levels will be led into the beautiful life portrayed in her pieces, through painting simple pleasures like chickens, cats, and cows.
Date: Saturday, August 10, 2019
Time: 10:00 AM – 4:30 PM
Browse Lewis' pieces here
McMichael Chief Curator Sarah Milroy says of Maud Lewis, "Her colours sing, and the happiness they convey is more remarkable given the difficulties of her life. She's truly inspiring, both as an artist and as a creative and resilient human being." -McMichael.com
Award-winning artist Shelly Burke will be offering what is anticipated to be an inspirational and moving weekend experience. Artists will learn the intricate techniques used to create meaningful beauty from a nude model. Dynamic and emotional lighting and shadows will be used to portray deep feelings and connection with the human form. Instruction will speak to all skill-levels.
Date: July 20 – July 21
Time: 10:00 AM – 4:30 PM
Andrew Sookrah, professional artist and elected member of numerous prestigious art societies, will lead a guided painting workshop over the course of four weeks. Every Tuesday in August artists of all levels will receive guidance in watercolours, water-mixable oils, and acrylics. Sookrah aims to help artists refine and develop their techniques, and grow into their individual style. The smaller group size allows for individual mentorship. Some key elements will include dramatic light, composition, skies and clouds, water reflections, textures and more.
Date: Tuesdays, August 6 to August 27, 2019
Time: 6:00 pm to 9:00 pm
Hours of artistic and creative learning will take place at The McMichael this summer and you won't want to miss out! Stay updated about programming and exhibitions through social media.
Twitter: @mcacgallery Instagram: @mcmichaelgallery Facebook:@mcmichaelgallery
Interested, but don't have a ride or can't find parking? Until October the Art Bus will be giving round-trip rides from downtown Toronto to the McMichael for $15!