Join the


McMichael Volunteer Committee
The McMichael Volunteer Committee (MVC) was founded in 1985.  It comprises of a dedicated team of McMichael members from all walks of life who share a passion for the arts and are committed to volunteerism. McMichael volunteers play an invaluable role in the gallery — whether they are interacting with visitors, supporting events or fundraising. In addition to contributing their time, as of April 2018, the MVC have contributed over $600,000 through fundraising to the McMichael Canadian Art Collection. These funds have supported the V.O.I.C.E.S. program, the free Sunday Music program, the Bench Project, and also contributed $50,000 towards the gallery's Canada 150 celebrations.
Joining the McMichael Volunteer Committee is a rewarding way for you to:
Meet passionate and like-minded people

Learn more about the McMichael, the home to the art of Canada

Contribute to the community

Develop skills and interests

Participate in exciting excursions to other museums, galleries and more
Volunteer help is required mostly on weekends. General volunteers must commit a minimum of 25 hours per year. General meetings are held once a month on a Monday morning from September to June. Docent volunteers follow different guidelines (see below).
Are you interested in joining?
A McMichael membership of  $65 per year is required to be a member of the MVC.
Click here to download a copy of the Application Form
For additional information, please email us at hr@mcmichael.com.
Brigitte Granton, Birches, 2021 Best in Show
Peter Allan Rice, Seasons of Algonquin, 2019 Best in Show
2023 Autumn Art Sale Fundraiser
The 2023 Autumn Art Sale will NOT be taking place this year.   The McMichael Volunteer Committee and McMichael continue to work together to plan for future triumphs.
Autumn Art Sale Fundraiser
The annual McMichael Volunteer Committee's signature fundraiser, the AUTUMN ART SALE, is recognized as one of the most prestigious events displaying original works from some of Canada's most talented artists.  There is no better setting than the gallery's stunning Grand Hall, surrounded by 100 acres of beautiful conservation land, to showcase unique one-of-a-kind works.  Over the course of three days, art is on view and available for purchase from 50 juried artists.
The quality and variety of  works on  sale pleases the taste and budget of seasoned art buyers as well as those beginning to build a collection. Artists work with Acrylic, Oil, Watercolour, Wax, Mixed Media, Pen & Ink, Sumi-e, Stone, Wood, Glass, Steel, Iron and Paper.  This event is an opportunity to invest in a beautiful piece of original Canadian art that provides a lifetime of enjoyment.   
Learn about the success of our previous art sale: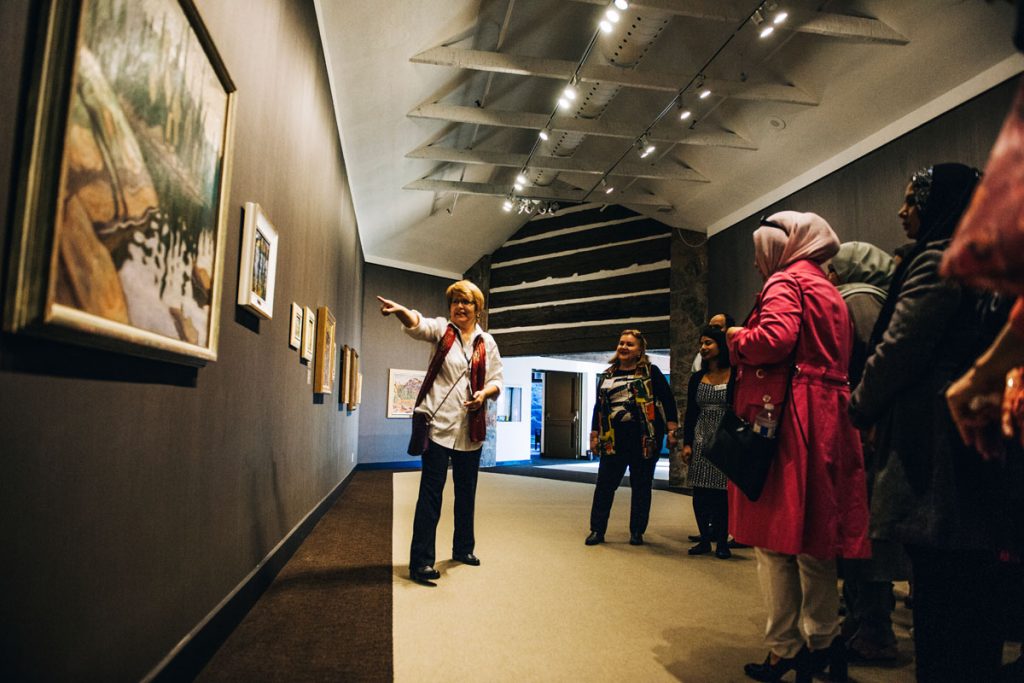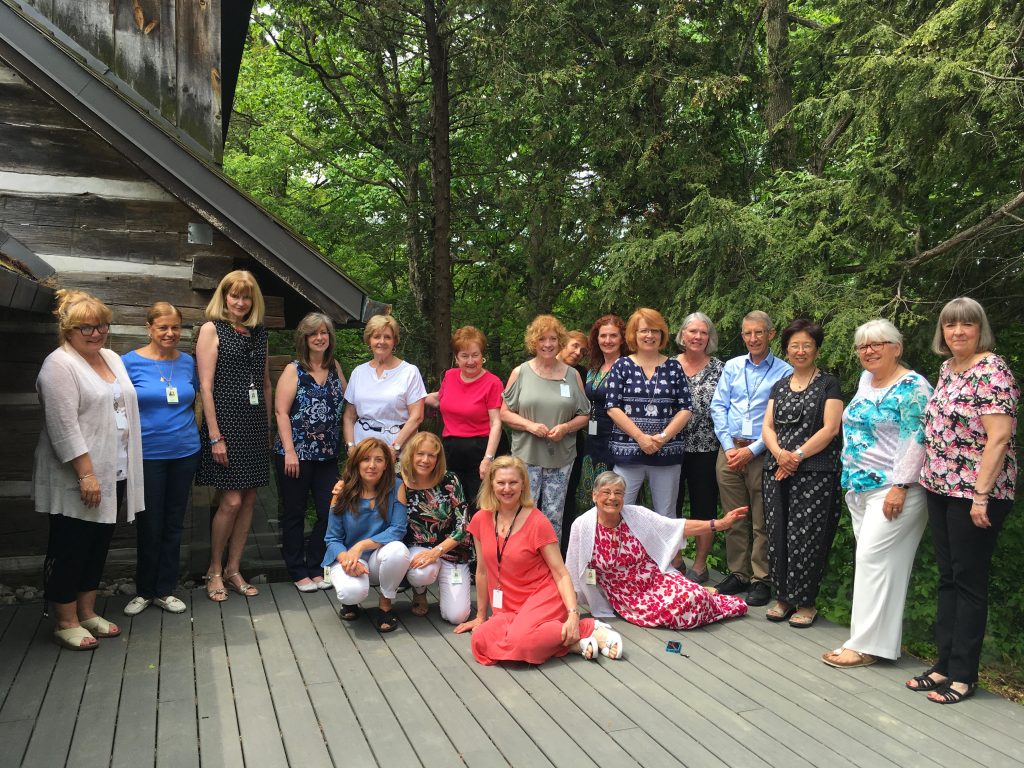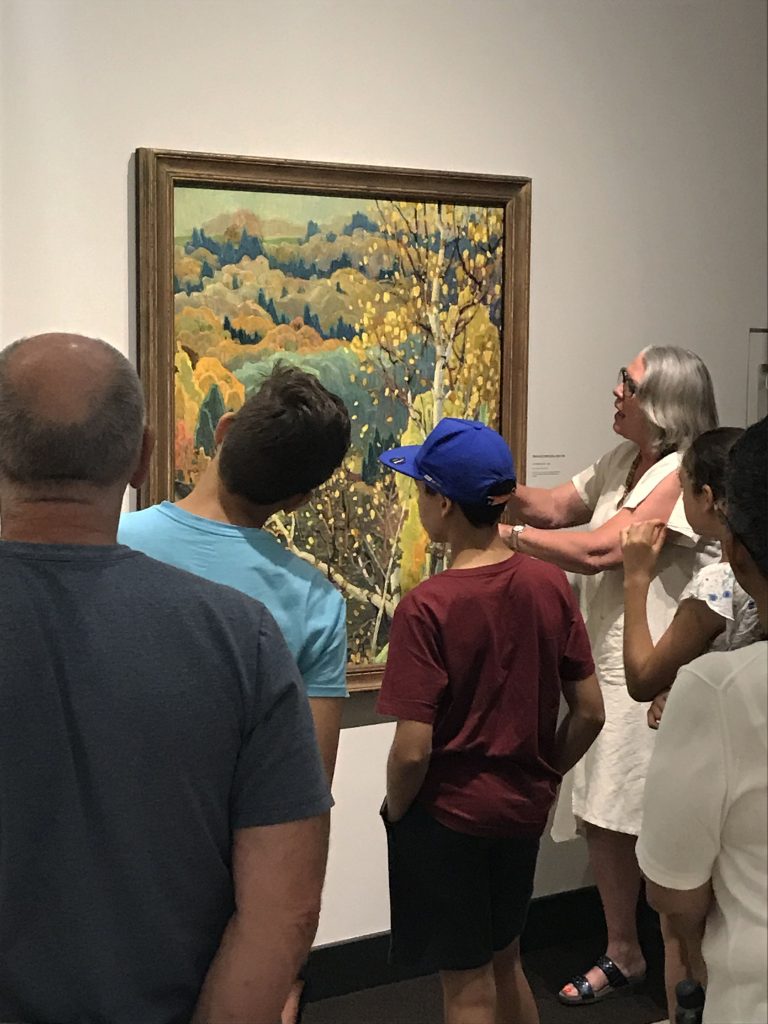 Become A Docent
The McMichael Canadian Art Collection is seeking qualified, enthusiastic, sociable individuals to join our dedicated team of docents – volunteers who share an interest in introducing children and adults to the Art of Canada*, its culture and history. Volunteering as a docent is a wonderful opportunity to learn more about our country and share your love of learning with visitors.
What Does A Docent Do? 
Docents lead interactive tours of exhibitions and the permanent collection for McMichael's student and adult groups. A docent may opt to lead programs for students, adults or both.
Generally, school program docents conduct themed tours for school groups from September to June, excluding holidays. These tours are highly interactive and include hands-on activities. School program docents are also involved in facilitating studio programs. They commit to one day a week of active service during the school year. Docents are also required to attend training sessions every third Monday of the month from 9:30 a.m. to 12:30 p.m.
Gallery tours docents are responsible for providing tours of the collection to McMichael visitors from Wednesday to Sunday, and to special interest groups /private tours as required. They are required to commit to a minimum of two days a month and 75 service hours yearly. Gallery tour docents are expected to attend monthly training sessions held between September and June on every third Saturday from 10:00 a.m. to 12:30 p.m.
What Type Of Training Does A Docent Receive?
New docents, also referred to as provisional docents, must attend a number of docent training sessions. During these meetings they will be introduced to the McMichael's permanent collection and learn basic guiding techniques.
Click here to download a copy of the Application Form
If you would like to learn more about this program, please contact learning@mcmichael.com or call: 905.893.1121 ext. 2224.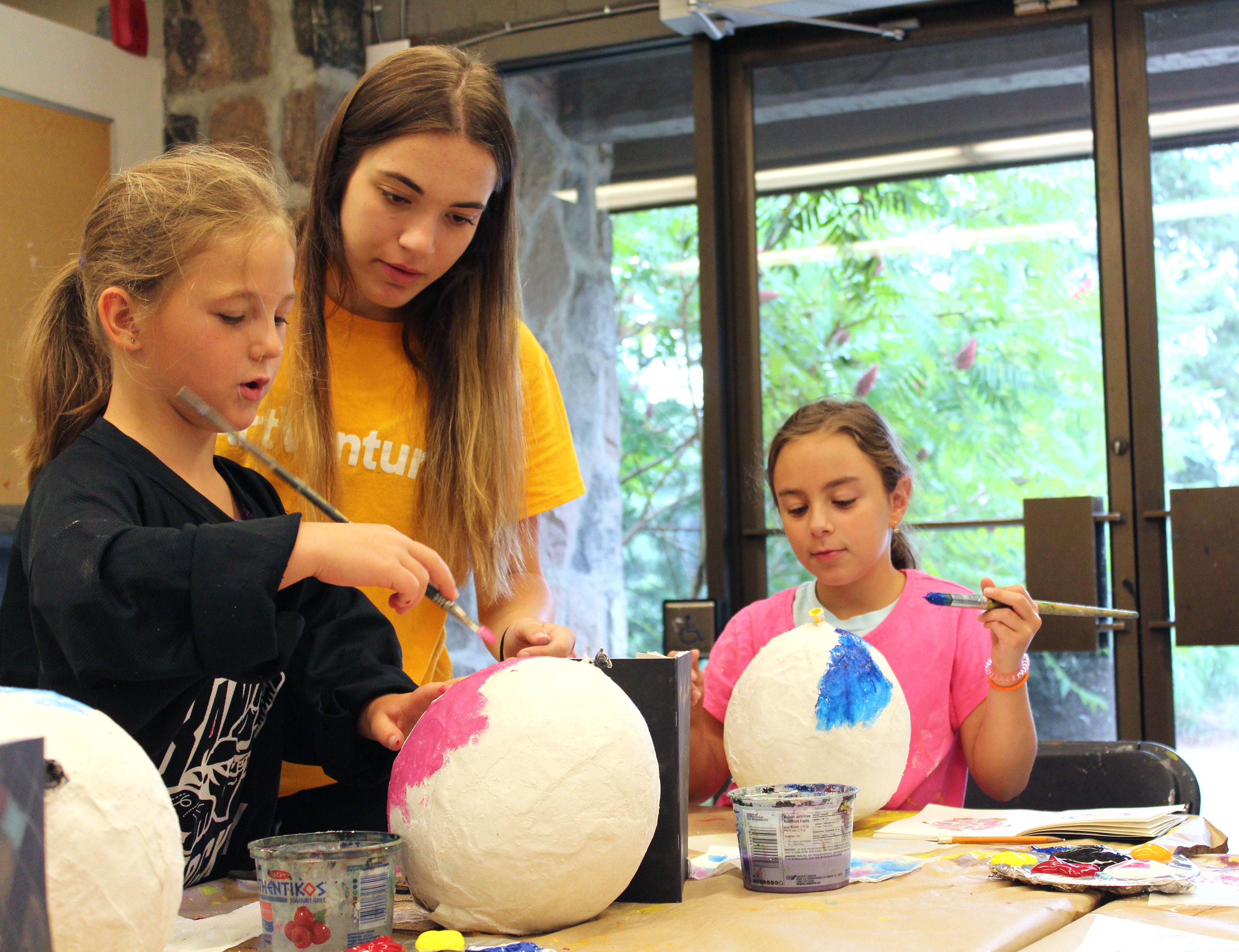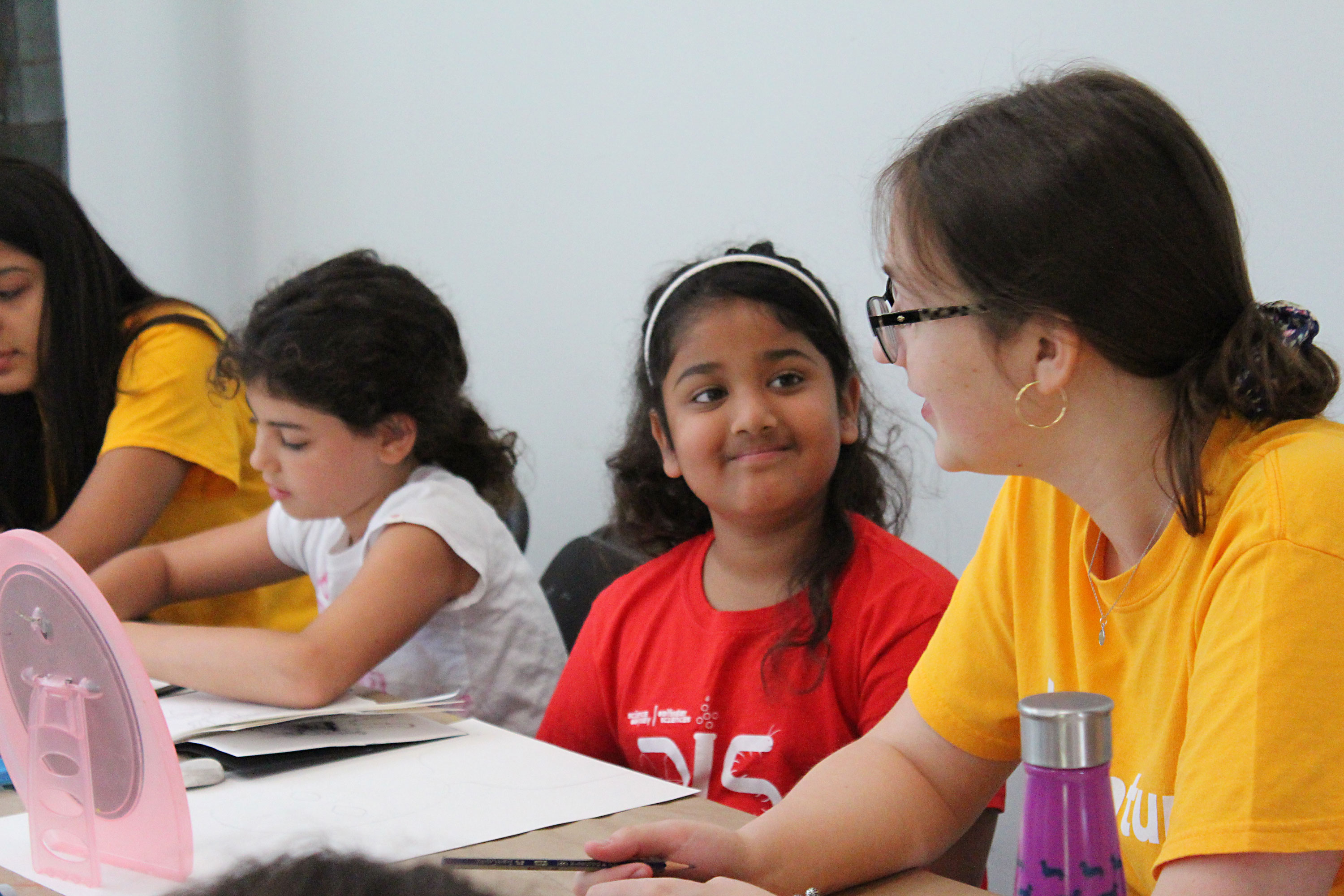 McMichael Youth Team (MYT)
About
Discover new adventures, create new memories, and receive your community service hours in a unique setting that combines art and 100 acres of stunning conservation land.
MYT members must commit a minimum of 12.5 hours of volunteer service in their first year. Volunteers for the McMichael ArtVenture March Break & Summer Camp are required to be members of the MYT.
Join
Join the McMichael Youth Team Today! If you are interested in applying to the MYT, please:
1. Download and complete MYT Application form

2. Send completed form to myt@mcmichael.com
ArtVenture Summer Camp
We are currently recruiting Camp Volunteers for our ArtVenture Summer Camp Programs. Volunteers for the McMichael ArtVenture Summer Break Camp are required to be members of the MYT.
Summer Camp application deadline: May 31, 2023
MYT Members
1. Download and complete Summer Camp Volunteer form
2. Send completed form to myt@mcmichael.com
Non-Members
1. Download and complete MYT Application form
2. Download and complete Summer Camp Volunteer form

3. Send completed forms to myt@mcmichael.com