The Women's Art Council provides a forum for women philanthropists with a passion for Canadian art to share their time and talents in support of the exhibitions, programming, and capital development of the McMichael Canadian Art Collection—and to bring the McMichael to greater prominence regionally. The Council also has a specific role to promote and encourage the work of Canadian female artists.
Nancy Coldham Chair of the Women's Art Council
Nancy is the Founder and Strategic Communication Practice Lead of The CG Group. She holds a Master of Arts in Intercultural and International Communication from Royal Roads University.
Nancy's social and charitable pursuits focus on the advancement of women in business and politics. She is a member of UN Women and Global Compact Canada, as well as the Advisory Council to the Institute of Economic Empowerment of Women, where she is a Mentor in the Peace Through Business Program. She is past co-chair of Equal Voice Toronto and a former Equal Voice National Director. Nancy has led the Women's MasterMind program at the Verity Women's Club in Toronto for a number of years.
Awards, Achievements and Accolades
UN Women Global Compact Canada 2017 Gender Equity Award (2017)

Ontario Leading Women Building Community Award (2017)

2016 Persons Case Award Nominee (2016)

YWCA Toronto Woman of Distinction Award for Advocacy and Political Action (2014)

Governor General of Canada Gold Medal Award for Academic Excellence (2013)

Excellence Award by the Walk-With-Me Foundation (2010)

Canadian Women in Communications Award Nominee (2009)

Markham Board of Trade Business Excellence INNOVATION Award (2007)

Canadian Woman Entrepreneur Award for Lifetime Achievement Two-Time Nominee

Cross-Cultural Business Models with an International Cultural Awareness Profile Licence

Chief Champion of the EVE Society

Ontario's Girls' Government Program sponsorship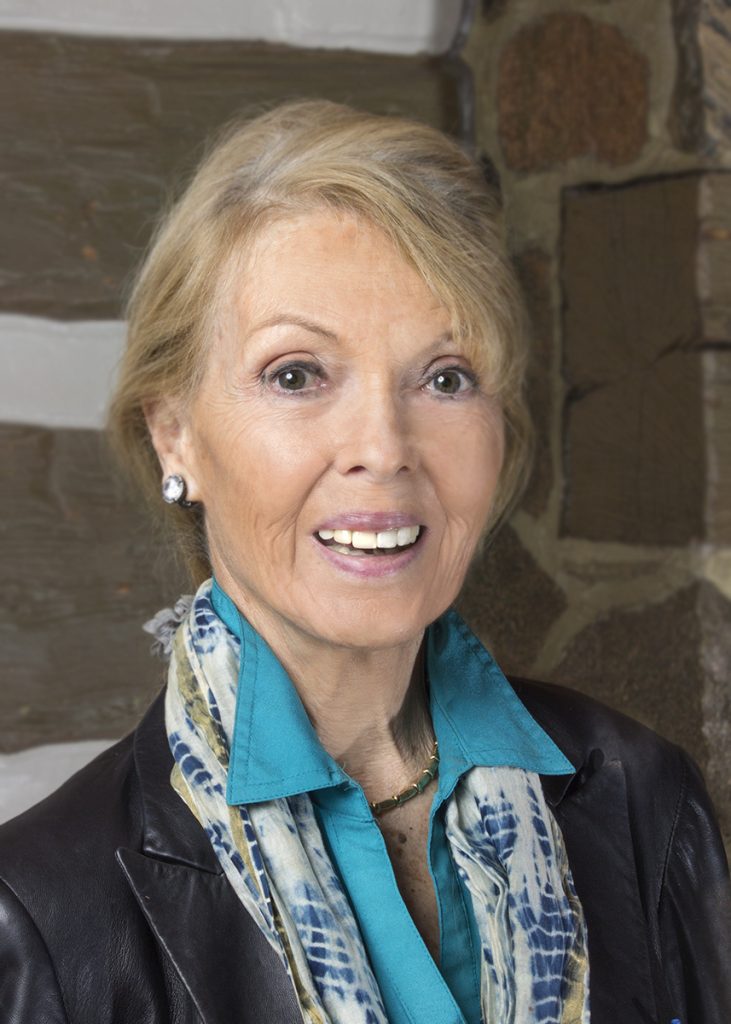 Isabel Bassett
Isabel Bassett is a former chair and CEO of TVO, MPP, and Minister of Citizenship, Culture and Recreation for the Ontario Government. She was host and producer of award-winning documentaries on CFTO-TV which focused on social issues such as sexual abuse, mental health and teen gangs.  Now retired, Isabel is known for using her knowledge and connections as she continues to work for gender parity. She is a champion for increased diversity in senior management and on boards, as well as a strong advocate for youth engagement in politics. She is now adding her voice in support of the McMichael Canadian Art Collection to educate the public about Canadian art.
The Honourable Gloria Epstein
Justice Gloria Epstein graduated from law school in 1977, and was appointed Queen's Counsel in 1992. She was appointed to the Ontario Superior Court of Justice in 1993 and has served as a judge of the Ontario Court of Appeal since 2007. Throughout her career, Justice Epstein has been active in the broader community, including involvement as Director of Women's College Hospital Foundation, Special Advisor to the Canadian Association for the Riding Disabled, member of the committee established to facilitate access to the courts for people with disabilities, Director of the Canadian Women's Foundation, Director of the Starlight Foundation, Co-chair of the Board of Directors of the Ontario Justice Education Network, and Chair of the Alumnae Association of the University of Toronto Faculty of Law.
In 2007, Justice Epstein was awarded the University of Toronto Arbor Award for volunteerism and in 2013, was recognized as a YWCA Woman of Distinction. She currently serves on the National Board of Directors of Pathways to Education and on the Smith School of Business Advisory Board. 
Anne-Marie Canning is a gender empowerment philanthropist supporting the advancement of women through the Canadian Women's Foundation, the TIFF Share Her Journey Fund, and the Emmy Noether Society at Perimeter. She is also well-recognized for her contributions to supporting research and breakthrough advances in science within the University Health Network (UHN), Canada's largest health and medical research organization located in Toronto. Of particular interest to Canning is the application of AI – artificial intelligence – to breakthroughs in cardiac research and care. She resides in Toronto. 
Barbara Bellissimo
Barbara Bellissimo has over three decades of experience in the insurance industry, having held senior positions in sales, marketing, claims, underwriting, general operations and financial services in the United States and Canada at State Farm Insurance Companies.  She is currently the Senior Vice President at Desjardins General Insurance, and is responsible for the successful integration of the State Farm into Desjardins. 
Committed to giving back to her community, Barbara serves as co-chair of Women United for the Toronto/York Region United Way Campaign Cabinet, as treasurer on the board of the International Women's Forum and as a member of the Excellence, Impact and Engagement Committee for the Ocean Frontier Institute. She resides in Kleinburg with her husband Maurice and their two children.
Tania Carnegie
Tania Carnegie is Chief Impact Officer and Leader of the Impact Ventures practice at KPMG. An active member of her community, Tania is a Director of Business for the Arts, the Art of Time Ensemble, and The Lieutenant Governor of Ontario's Service Fund.  She is a Global Ambassador of WE Charity, and a Member of the Advisory Board of the Lee-Chin Institute at the Rotman School of Management.  For over a decade, Tania was a Member of the Royal Household at Buckingham Palace, serving as Lady in Waiting to HRH The Countess of Wessex. Tania is a recipient of the Queen's Diamond Jubilee Medal, and the Sovereign's Medal for Volunteers.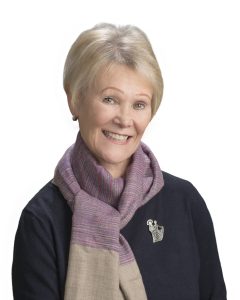 Jamie Cameron is a law professor at Osgoode Hall Law School (York University), where she has been a full-time member of faculty since 1984. Jamie is one of Canada's most senior and widely published constitutional and public law scholars. She has been on the Board of the Canadian Civil Liberties Association for more than 25 years and also served on the Board of the BC Civil Liberties Association. Jamie has been a member of the Ontario Review Board since 2013 and is also a member of the Nunavut Review Board, both which deal with mentally disordered criminal offenders.
Jamie has a long association with the McMichael, having served on the Board of Trustees from 2004-2013 (in the final two years as Vice Chair) and also on the Art Advisory Committee for many years. She and husband Chris Bredt are long time art collectors and McMichael supporters. In 2015, they donated their Northwest Coast art collection to the McMichael. That donation was followed by a large donation of Inuit graphics from Baker Lake; a donation of drawings and prints by Annie Pootoogook; and, most recently, a collection of drawings and prints by Itee Pootoogook. Jamie and Chris also provided leadership and sponsorship for the Annie Pootoogook exhibition, Cutting Ice, and the upcoming Itee Pootoogook exhibition, Hymns to the Silence.
Penny Shore
Penny Shore is a business consultant, publisher, gerontologist and a social entrepreneur. For the past 30 years, she has been an innovative and creative business leader across Canada. Penny has brought products and organizations from concept to full operation, in both the public and private sectors. She has applied her exceptional creative abilities as a custom publisher to business and mass-market educational programs. Penny, an experienced public speaker, has completed North American media tours and extensive national training programs.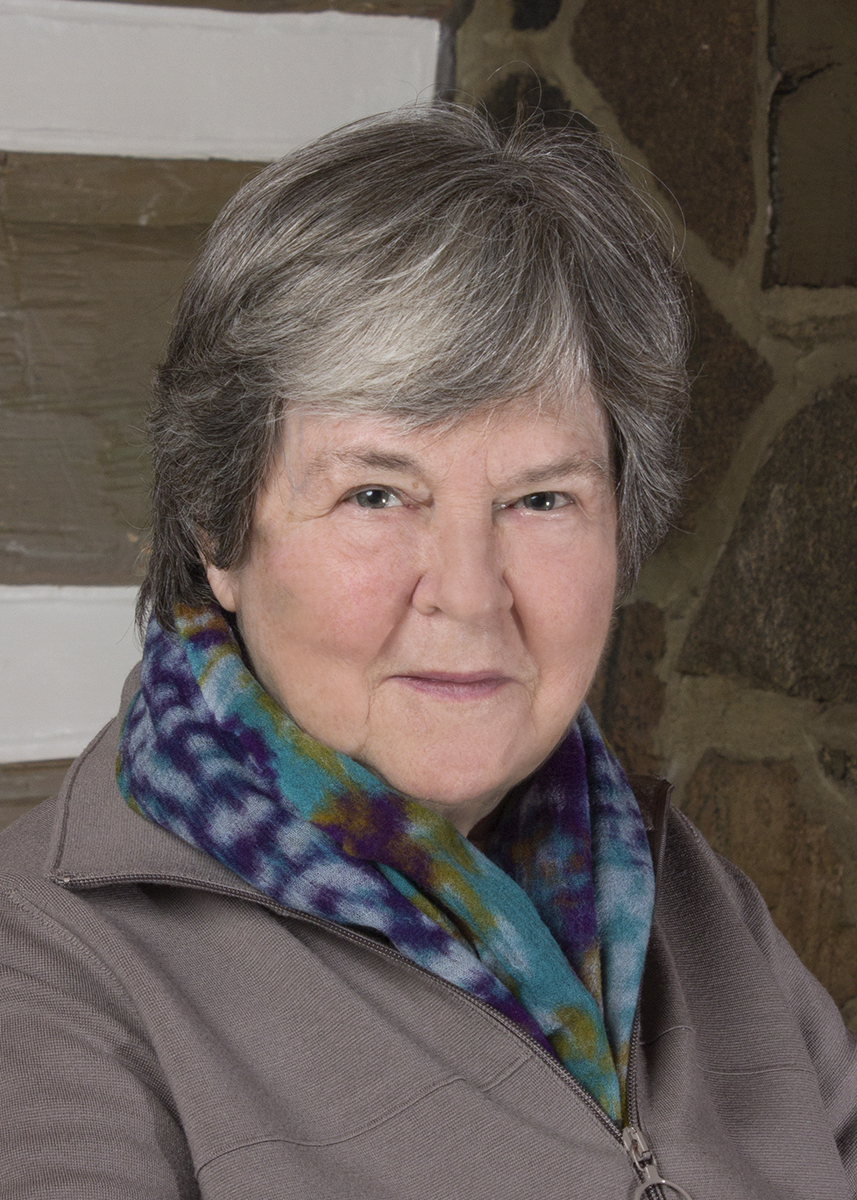 Rosemary Speirs
Rosemary Speirs is a writer and former political columnist, who took an early retirement from journalism to become a leader of the Canadian women's movement, and an advocate for environmental protection. She was awarded an honorary doctorate for her activism by Trent University, and a Governor-General's award for service for her advocacy regarding the acceptance of additional women in politics. She holds a Ph.D. in history from the University of Toronto, is a fellow of the Royal Canadian Geographical Society and is an honorary board member for the Canadian Journalism Foundation.
Rosemary's love of art was inspired by her aunt and uncle, who were considerable art patrons, and well-known experts on flora and fauna.  She has continued to write occasional commentaries for various publications, most recently an extended note of family history regarding her aunt Doris Huestis  Speirs' purchase of Georgia O'Keeffe's painting The Eggplant.
Susan Hodkinson
Susan Hodkinson is the Chief Operating Officer at Crowe Soberman. She is chair of the International Women's Forum's Toronto chapter and sits on the organization's National Board. Susan is also chair of the Board of Directors for Nightwood Theatre, the oldest professional women's theatre company in Canada. She sits on the board of the Women's Brain Health Initiative and is also an honorary chair of One Walk to Conquer Cancer.
Tracy Simpson
Tracy Simpson is a former investment banker, now community volunteer.  Originally from the United States, she lived and worked in New York and Paris before relocating to Toronto with her husband and three sons in 2000. Her professional background was in the field of venture capital.  Tracy's volunteer activities focus on human rights, education and the arts.  She co-chairs the Governor's Program at the Trans Canada Trail, is actively engaged with Human Rights Watch and serves on the Advisory Committee of their Disability Rights Division. Tracy works with Habitat for Humanity in Toronto and has served on local school and club boards.   She holds an MBA in International Studies from the Wharton School and a MA from the Lauder Institute at the University of Pennsylvania. 
Ani Hotoyan-Joly
Ani Hotoyan-Joly is a chartered professional accountant and a chartered accountant. She holds a Bachelor of Commerce from the University of Toronto, as well as the ICD.D designation from the Institute of Corporate Directors.  She was selected as a 2016 Diversity 50 candidate by the Canadian Board Diversity Council. Most recently, Ani was the Chief Financial Officer and Corporate Secretary of Coventree Inc. 
Ani is a member of the Board of Directors, the Audit and Risk Committee and the Compensation, Leadership and Governance Committee at Ontario Power Generation.  She is also a member of the Board of Directors at the Women's College Hospital in Toronto.  Ani is currently serving as a member of the Executive Board at the Armenian Relief Society's Roubina (Toronto) Chapter.
Shirin Mandani
Shirin is CEO of Canadian Educational Opportunities. She has over 20 years of educational leadership experience and has worked as an executive director and CEO of various organizations. She holds a master's degree in Public Policy Administration and Law from York University, a master's degree in Educational Leadership from Mumbai University, and a post-degree diploma in Not-for-Profit Management from University of Western Ontario. She also received training in Governance and Leadership from the Kellogg Schulich School of Business. Shirin sits on many boards, including positions with the Arab Community Center of Toronto, Artists and Artisans and has served two terms on the Board of Directors for Aga Khan Education Services in India, which has an active role in enhancement of primary education programs funded by the European Union.
Sunder Singh
Sunder Singh is a Local and Regional Councillor for the City of Vaughan.  Having immigrated from the South Asian sub-continent with her family 47 years ago, her experiences have forged her identity as a champion of social justice and an advocate for immigrants and vulnerable groups in society. She has worked towards the integration of art and culture in community programs available to newcomers within diverse and volatile communities in Toronto and Vaughan. To promote cultural and local art in the community, Councillor Singh established the Peacock Art Studio, where youth, women and seniors are encouraged to participate in art therapy.  The Councillor introduced the Reduce Abuse program, which has aided 1,500 women suffering from domestic violence since 2008. Councillor Singh is a recipient of the Queen's Diamond Jubilee Medal and the 2014 York West Centennial Citation for her outstanding dedication to the community.  
Laura Rosati
Laura is a busy mom of two beautiful daughters, a local resident of Kleinburg, and a practicing lawyer. She devotes her spare time on various boards including the Barrie Real Estate Lawyers Association (BRELA) and the Child Advocacy Centre Simcoe/Muskoka. She is a member of the Simcoe County Law Association, the Simcoe County Young Professionals Association and a member of the Business & Professional Women (BPW) of Barrie. Laura is a passionate supporter of The Olive Branch for Children, which is a charity based in Tanzania, Africa, supporting children living with HIV/Aids.
Joan Bismillah
Biography to come.
Rose Savage
Rose Savage is an accomplished business development executive currently working in the financial services industry. Rose sits on the board at the Elspeth Heyworth Centre for Women. She holds a degree in Business and Administration Studies from Ryerson University and an Executive Administration Studies diploma from Seneca College.
Rose serves as a board member at Sheena's Place, where she received the 2011 Volunteer Award.  She plays an active role at the Learning Disabilities Association of Ontario, serves as Scotiabank's Breakfast Committee Member, and is also a United Way Ambassador. She has previously served as IBM Country Club Director, United Way Chair, Terry Fox Run Chair and IBM's Media & Community Donations Chair.
Shokheen Singh
Shokheen Singh is a successful legal professional who has built a thriving family law practice in Peel Region, focussing on child protection matters. Her love of the arts predates her law career and victim advocacy work. After she discovered the works of the Group of Seven and the beauty of Northern Ontario, Shokheen redoubled her efforts to share her passion with others and embarked upon a quest to give back.
 She sits on a number of boards and committees, including the governance board of Caledon Dufferin Victim Services, the Peel Aboriginal Education Committee of the A. Grenville and William Davis Courthouse and the St. George's Society of Toronto Board. Shokheen feels strongly about the plight of Canada's Indigenous peoples and is passionate about promoting the art and culture of First Nations artists against a backdrop of reconciliation.
Valerie Burke
For 18 years, Valerie Burke has been the personal assistant of McMichael Canadian Art Collection Honourary Board Member Edward J. R. Jackman. She studied Italian at the University of Toronto, which provided her with an opportunity to research mosaics across the city. Valerie's professional background is in the manufacturing of flags, as she is the co-owner of The Flag Store in Thornton.  She is also the administrator of the Canadian Catholic Historical Association and can be heard singing in several choirs throughout the city, specializing in Renaissance music. Valerie is the proud mother of four adult children. 
Jo-Anne Raynes
Jo-Anne is an architect of change and transformation. She has held senior executive positions at Canadian and international banks. Jo-Anne created one of the first high-tech financing practices in commercial banking, for which she was nominated for an Entrepreneur of the Year Award.  At Shell Canada she launched a socio-economic forecasting capability, and independently created the first psychographic study of Canadian women. Jo-Anne is currently investigating the impact of human consciousness on decision-making. She is an aficionado of art galleries and museums around the world. 
Jane Knop
Jane Knop is a Managing Director at First Swiss Group, a diversified firm specializing in the real estate and financial sectors. Previously, Jane worked in the CPP Investment Board's private equity group in Toronto and in Morgan Stanley's high yield group focusing on the consumer products, retail and food & beverage industries based in New York. She has also worked for ING Clarion in the real estate servicing and private equity groups in New York and has been actively involved in the build-out of family owned real estate development and senior care businesses. Jane is actively involved in various non-profit organizations supporting the arts and veterans. Jane holds a MBA degree from Harvard Business School and a Bachelor of Science degree from the HAAS School of Business at the University of California, Berkeley. She currently serves as a member of the McMichael Board of Trustees. 
Giuseppina (Pina) D'Agostino is a law professor, lawyer and legal scholar at Osgoode Hall Law School specializing in intellectual property, technology and innovation law and policy. Pina is regularly called by the Canadian and Provincial governments for advice, is a widely published author and a cited authority at the Supreme Court of Canada and in various media. She is the Founder and Director of IP Osgoode, the IP Intensive, and the Innovation Clinic, the first legal clinic of its kind helping start-ups. She is the Editor-in-Chief of the IPJ, and founder and Editor-in-Chief of the IPilogue. She was an Associate for a large Toronto firm and recruited into the Canadian Government by the Recruitment of Policy Leaders as a Senior Policy Analyst. She serves as Director to the Alectra Inc. Board. Pina is the recipient of various honours and awards, has a Masters and Doctorate in Law (University of Oxford), an LLB (Osgoode Hall Law School) and is a LSUC 2001 call. Her two books, Copyright, Contract, Creators: New Media, New Rules and The Common Law of Intellectual Property: Essays in Honour of Professor David Vaver are widely available. She currently serves as a member of the McMichael Board of Trustees. 
Deborah Maw has been the executive director of Open Arms to International Adoption, a licensed adoption agency that specializes in adoptions from the People's Republic of China since 1998. She has been actively involved in volunteer activities with numerous non-profit and charitable organizations, including the Garden Club of Toronto, Rosedale-Moore Park Association (Mooredale), the Junior League of Toronto, the Art Gallery of Ontario, the Canadian Federation of University Women, the Elizabeth Fry Society, Girl Guides of Canada, the Psychological Foundation of Canada and the Costume Society of Ontario.  Deborah has a professional background in history and museum studies, and resides in Toronto. 
Susan Chant
Susan Chant is originally from Toronto and is a University of Guelph graduate in Family Studies. She has worked and lived in Saskatchewan, Alberta, Quebec and Ontario. Her career has focused on social services, fundraising and freindraising. As a member of the Junior League of Toronto and Montreal, she has been involved with service organizations and fundraising events including JLT Designer Showhomes. Recently, she completed her term as Chair of the Southlake Regional Health Centre Foundation Board in Newmarket. Susan and her husband Ted have two grown children and currently live in King City.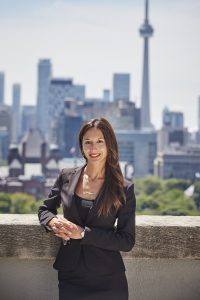 Cristina Rizzuto
Cristina Rizzuto is the author of a poetry collection, The Music Makers (Blaurock Press, 2012). A graduate of the University of Toronto (Hons. Bachelor of Arts), her writing has appeared in magazines, journals and anthologies in Canada and Europe. She is the 2012 recipient of the City of Vaughan RAVE Award, which recognized her as a rising star in the literary arts; 2012 recipient of the Mattia International Poetry Prize; and shortlisted on CBC Canada Writes. In 2014, Cristina was honoured to be selected as Artist-in-Residence at La Macina di San Cresci in Tuscany, Italy.
Cristina is a marketing and communications professional, and currently Marketing Manager of Performing Arts, Economic Development & Culture Division, at the City of Brampton. Prior, she worked in marketing roles in the arts and culture, hospitality, and book publishing industries, including Soulpepper Theatre, Toronto's largest non-profit theatre; Hyatt Hotels Corporation; and Guernica Editions. From 2015 – 2019, Cristina served as a trustee on the Vaughan Public Library Board. The VPL Board won the 2018 Joyce Cunningham Award; also known as the Public Library Board of the Year Award, it is presented annually to the highest performing Public Library Board in Ontario producing outstanding results. Her achievements include working with the Board to pursue an aggressive building plan which resulted in the opening of 3 new libraries: Pleasant Ridge Library, Civic Centre Resource Library, and Vellore Village Library; in addition to the planning and design of three more libraries: Mackenzie Vaughan Hospital Library, Vaughan Metropolitan Centre (VMC) Library and Carrville Community Library.
As a member of the Vaughan Poets' Society, Cristina was a Reading Panelist, and contributing writer, for the Vaughan Poetry Map, which was awarded the 2017 Ministry of Tourism Sport & Culture Award for Innovation.
Cristina is civic-minded, with a passion for community service and development, travel, languages, and learning. Cristina's charitable pursuits focus on arts and culture, and education.