As a year-round public agency, the McMichael Canadian Art Collection employs full-time and part-time staff. If you are interested in being a member of our dynamic group, please send your resume and area of interest to: hr at mcmichael.com
The McMichael Canadian Art Collection provides accommodations for candidates with disabilities. Please advise individual accommodation required.
We are regularly hiring community-minded, art-loving, enthusiastic workers. Click the above link to see what current job opportunities are available.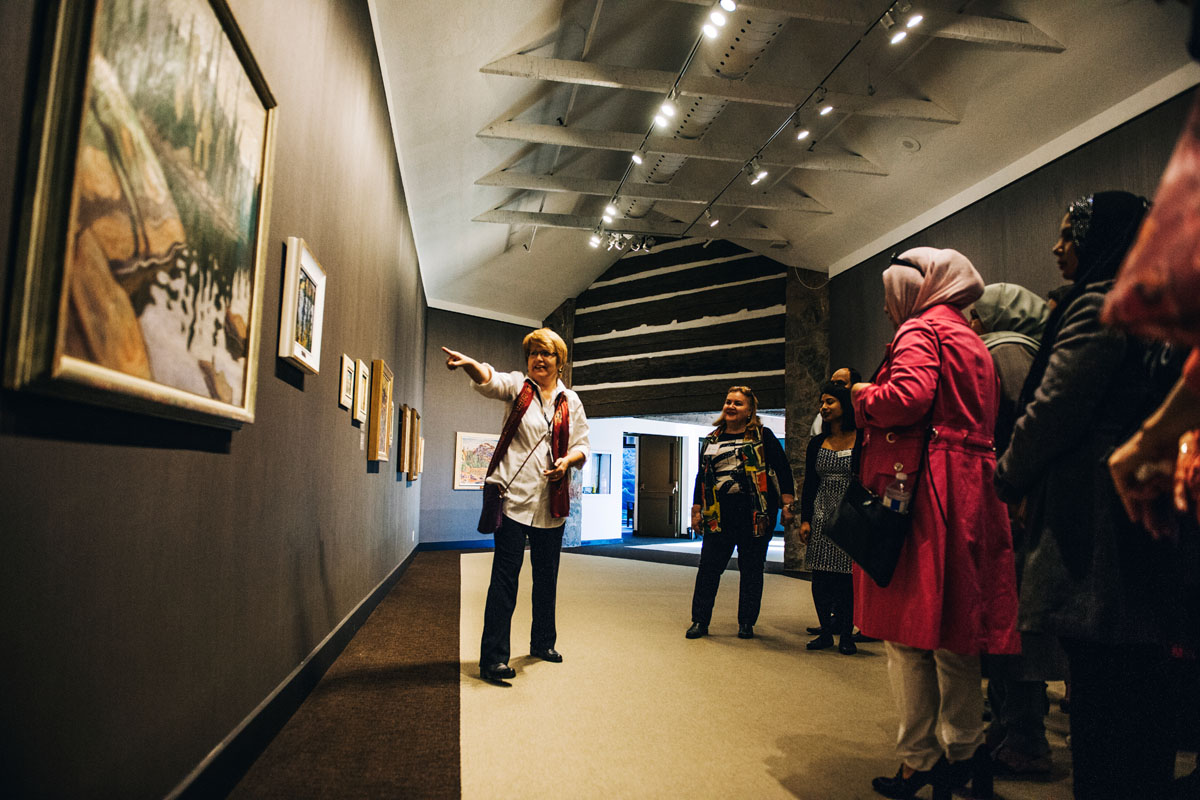 Volunteer Opportunities
The McMichael Volunteer Committee contributes significantly to the success of the gallery. The Volunteer Committee is an independent body that works with staff in a supportive role to achieve the mission and vision of the gallery, and encourage the public's interest in the collection, the Art of Canada, and our unique cultural resources.
General and Docent Volunteers
For more information about general volunteer opportunities or to become a docent, download the Volunteer Committee Application (PDF) and email it to hr at mcmichael.com
Youth Volunteers
We also have a strong volunteer McMichael Youth Team (MYT) that provides learning opportunities and supports Ontario Secondary School high school volunteer hours. Volunteers for the McMichael ArtVenture Summer Camp are required to be members of the MYT. If you are interested in applying to the MYT, please download this Volunteer Application and email it  to myt [@] mcmichaelvolunteers.com . If you are already an MYT member, and are interested in participating in 2018 ArtVenture summer camp, please contact programs@mcmichael.com
At the McMichael, we believe in:
Respect: Respecting one another and treating each other with courtesy and civility.
Collaboration: Encouraging collaboration and working together within and across departments.
Inclusion: Diversity of talents, skills and perspectives, and will listen actively and patiently.
Trust: Behaving with integrity, authenticity, honesty, transparency and clarity to build trust.
Celebration: Celebrating our achievements, sharing success, and showing appreciation.
Clear Roles: Setting realistic goals and clear objectives.
Positive Culture: Fostering a positive work environment.
Our beliefs direct our behaviours!