Included in General Admission
Adult – $18
Student/Senior – $15
Family $36
(Special Prices Tuesday)
Celebrate the season with art and music at the McMichael. Participate in artmaking workshops that will get everyone in the holiday spirit, and attend an afternoon concert of winter holiday classics. This special musical performance features trumpeter/composer Suresh Singaratnam with vocalist Joanna Majoko, pianist Stu Harrison and the Blythwood Winds ensemble.
The concert begins at 2pm, and the repertoire will include the world premiere of a new carol, sung in both official languages, and composed by Suresh Singaratnam in honour of Canada 150. Listen to a preview of the original composition in both English and French on iTunes now: click here.
There will be a Family Tour in French at 12pm, and an English Family Tour at 1pm.
Click here to view the full Happy Holidays Family Sunday Itinerary.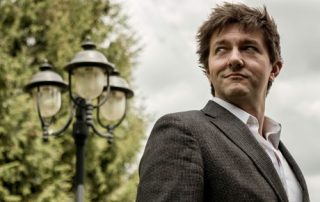 Art et musique sont au rendez-vous au McMichael. Participez à des ateliers qui mettront toute la famille dans l'esprit des Fêtes et assistez à un concert des plus grands classiques de la saison mettant en vedette le trompettiste et compositeur Suresh Singaratnam, la chanteuse Joanna Majoko, le pianiste Stu Harrison et l'ensemble Blythwood Winds.
Le concert débute à 14 h et présente en primeur un chant de Noël inédit, dans les deux langues officielles, composé par Suresh Singaratnam à l'occasion du 150e anniversaire du Canada. Écoutez un extrait de la composition originale en français et en anglais sur iTunes.
Visite guidée en français à 12 h ; visite guidée en anglais à 13 h.