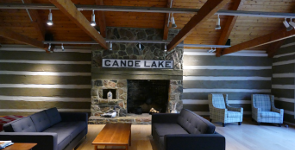 MEETINGS &
CORPORATE EVENTS
"The McMichael staff was a pleasure to work with – they were always courteous, professional and prepared." – Catherine Tramsek, Ministry of Urban Affairs
Hold your meeting at the McMichael and host between 5 and 40 guests in one of our meeting rooms with a view!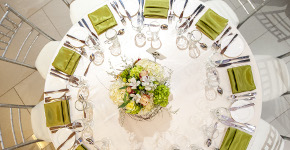 WEDDINGS &
SPECIAL EVENTS
"The McMichael was the perfect location for our event. The grounds are beautiful and the gallery is a national treasure. The optional Gallery Viewing provided a nice source of entertainment for our guests before the wedding and all our specific needs were met." – Emma and Josh, 2015
Take advantage of our beautiful grounds to commemorate a special occasion. The McMichael allows for wedding and special event photography on our 100 acres of grounds. Each permit is limited to a two-hour time block, and a time limit of 30 minutes is designated for each site. Note, we do not permit drones on our property.