McMichael Board
of Trustees

The McMichael Canadian Art Collection is an agency of the Province of Ontario accountable to the Ministry of Heritage, Sport, Tourism and Culture Industries. Governed by the McMichael Canadian Art Collection Act, the Trustees are appointed by the Premier to set the strategic direction for the McMichael and to ​provide oversight on behalf of the Province.
The Board executes its mandate through regular meetings and is currently supported by five standing committees: Finance and Audit, Governance and Nominating, Human Resources, Arts Advisory, and Property and Buildings, each comprised of Trustees and other volunteers.
Board of Trustees Members
Andy Pringle
Chair
Andy Pringle, Chair
Andrew Pringle worked in the investment business at RBC Capital Markets from 1972 to 2002, when he retired as Managing Director, Head of Global Fixed Income and a member of the firm's Executive Committee.  He is currently the Chair of RPIA, an alternative asset manager focused on fixed income. Mr. Pringle is a Board member of Fidelity Investments in Canada having served on that company's Independent Review Committee from 2007 to 2014.  He is Chair of the Canadian Foundation for AIDS Research (CANFAR), and a director of The Shaw Foundation and the Atlantic Salmon Federation, as well as an advisor to the Evergreen Foundation for the Evergreen Brickworks project.
Mr. Pringle has also been active in politics, serving as Chair of the PC Ontario Fund from 2004 to 2008. In October 2007, he was a Progressive Conservative candidate in the Ontario provincial election, following which he served as the volunteer Chief of Staff to the Leader of the Official Opposition, John Tory, at Queen's Park until the latter's resignation in early 2009.
Mr. Pringle is a past Chair of the Board of Upper Canada College, The Shaw Festival, has served on the board of The Canadian Council of Christians and Jews, The Walrus Foundation and is a former member of the Fundraising Advisory Committee for The 519 Community Centre.
In August 2015, he was appointed Chair of the Toronto Police Services Board, having been a board member since October 2011.
In June 2016, Mr. Pringle was awarded the Order of Canada.
Born and raised in Toronto, Mr. Pringle still lives in downtown Toronto.  He and his wife, broadcaster Valerie Pringle, have three children: Catherine, Anthony and Geoffrey.
John Crean
John Crean
John Crean is Managing Director with Teneo Strategy. John's expertise is in all aspects of communications and public affairs strategy, including: issues and crisis management; media strategy; messaging and training; coalition building; and advocacy. Mr. Crean has extensive crisis and issues management experience in a variety of sectors, including: government, financial services, telecom, professional services, food services, health care and retail. He works closely with senior executives and boards of directors, managing internal and external communications strategies associated with sensitive issues. He has provided counsel in areas including: class action lawsuits; corporate restructuring; insider trading; human resources issues; data security; and product tampering and recalls.
Prior to joining Teneo, Mr. Crean was the National Managing Partner of Canada's largest public relations firm and one of the top ten independent firms globally.
Mr. Crean speaks regularly to media and at industry events on issues in public relations and reputation. He is a faculty member at the Directors College, an accredited corporate director development program that leads to a university designation Chartered Director (C. Dir.), teaching issues and crisis management.
John is an Honours B.A. graduate from York University's mass communications and political science program and has completed the Leading Professional Service Firm Program at Harvard Business School.
George Dark
George Dark
After 35 years as a Partner and Managing Partner at Urban Strategies, George is a senior consultant and council with the firm on an ongoing basis.
Mr. Dark is the Chairman of the Centre for Social Innovation in Toronto and past founding Chair of the Social Innovation Institute Foundation. He is also a member of The College of Fellows of the Canadian Society of Landscape Architects and the Council of Fellows of the American Society of Landscape Architects.
George was awarded the 2nd Canadian Governor General's Medal in Landscape Architecture in 2018, the GGLA is the highest honour awarded a landscape architect in Canada. He has also received the award for the Pinnacle Designation by the Ontario Association of Landscape Architects.
George's work over the past 40 years has been focused on the quality of urban environments and he regularly coordinates large groups of diverse professionals and excels at guiding projects through complex design, approval, and consultation processes. He is the recipient of over 45 national and international awards for work throughout North American and The Caribbean. George is a member of the Willowbank Academic Council (also past Chair), the City of Toronto Design Review Panel, Board Chair of the Social Innovation Institute Foundation at CSI Toronto, Past and Founding Chair of the Toronto Parks Foundation, Chairman Emeritus of the Evergreen Foundation of Canada/Brickworks and a member of the Honour Roll of the Toronto Region Conservation Authority. He is listed in Canada's Who's Who.
Rosanna DeFrancesca
Rosanna DeFrancesca
Rosanna's professional background includes over 20 years of business management experience in the restaurant, retail and service industries.
She has held positions in human resources, employee management, sales and marketing, customer service and fiscal management. This vast experience has given her the invaluable knowledge and insight needed to help grow and transform the City of Vaughan's course and administration.
As president and co-founder of the East Woodbridge Community Association, together with her sound management experience, Rosanna has developed a strong understanding of the processes at all levels of government.
Rosanna has been a resident of Ward 3, Vaughan, for nearly 25 years with her three children, Robert, Michael and Julia.
She has developed an Action Plan which will provide Ward 3 and all Vaughan residents with a vision to guide the City's future direction and positive change.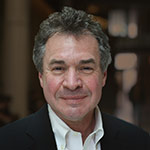 Drew Fagan
Drew Fagan
Drew Fagan is a professor at the Munk School of Global Affairs and Public Policy, University of Toronto, where he teaches in the graduate degree program and leads other university initiatives.
Drew also is a senior advisor at McMillan Vantage Policy Group, a national public affairs firm affiliated with the law firm McMillan.
Drew previously spent 12 years in leadership positions with the governments of Ontario and Canada.
With Ontario, he was Deputy Minister of Infrastructure. He was also Deputy Minister of Tourism, Culture and Sport, with responsibility for the 2015 Pan/Parapan American Games.
Drew joined the Ontario Public Service from the federal government, where he was Assistant Deputy Minister for policy planning at the Department of Foreign Affairs and International Trade (now Global Affairs Canada). Before becoming a public servant, he worked at The Globe and Mail, including as parliamentary bureau chief, editorial page editor, foreign editor, associate editor of Report on Business and Washington correspondent.
Drew also serves on the board of governors of the Corporation of Massey Hall and Roy Thomson Hall. He is co-director of the Ontario 360 initiative, a senior fellow with the Public Policy Forum and a member of the advisory board of the Canada Institute at the Woodrow Wilson International Centre in Washington, D.C.
Drew holds a Bachelor of Commerce degree from Queen's University and a Master of Arts degree from Western University. He received his ICD.D designation from the Rotman School of Management, University of Toronto, in 2017.
Debra Fenwick
Debra Fenwick
Over the last 20 years, Debra has been involved with design & construction spanning high-end residential, retail, and commercial projects. While her initial studies focused on science where she graduated from McGill University with a Bachelor of Science in Psychology and then pursued Masters level courses in Ecotoxicology she was more drawn to design. After a short period of time spent in advertising, she decided to study and graduate from a FIDER accredited 3-year program in Interior Design.
Debra has a passion for great design, creative solutions, and incorporating new and cutting edge materials into every project. The result is a unique collaboration between the client's personal tastes or commercial goals and the designer's vision and expertise. She is committed to the highest level of quality in every part of the process from design concept to project completion.
With a background in both architectural design and construction, Debra possesses the ability to see any size project through from ideation to conclusion while ensuring client budgets and time constraints are met.
Her lifelong enthusiasm for life and travel combines with the belief that good design should respond to changes and challenges, be accessible on any budget, and be an inspirational element in everyday life to incite interest, exploration, and alternative ways of thinking.
Committed to environmental issues for the last 25 years, she has acquired her LEED Accredited Professional status and promotes the incorporation of design-forward, earth-friendly elements into all of her designs. Her work embodies a contemporary aesthetic style with clean lines while incorporating individual customized finishes that reflect her client's personalities or the qualities of the brand.
Heather Fullerton
Heather Fullerton
Heather Fullerton is Director of Development at Haven on the Queensway, a front-line organization feeding and caring for those in need in Toronto and the GTA.
Prior to joining the Haven team, Heather was Executive Director of the Georgina Arts Centre & Gallery for over ten years where she enjoyed initiating joint projects and events with various community organizations, developing and implementing successful art programs for children and adults, working with all levels of government agencies, Corporations, and Foundations to procure funding, and overseeing the hanging and exhibition of artwork as Head Curator.
Heather served on the Board of Directors of the Ontario Association of Art Galleries and was a founding member of the York Region Arts Council as well as the York Region Film Festival, and the Cultural Planning Committee for the Town of Georgina.  She also fulfilled her role of cultural liaison by hosting the local community television show as well as being the Arts & Culture columnist in the local newspaper.  Her many community volunteer positions led to her receiving the Citizen of the Year Award in 2005 followed by the Queen Elizabeth Diamond Jubilee Medal in 2012.  Heather accepted her new role on the McMichael Board of Trustees in July, 2020.
Heather and her husband Paul live on Lake Simcoe in Jackson's Point where they enjoy their time with three married children and five grandchildren.
Maral Hasserjian
Maral Hasserjian
Maral Hasserjian is part owner of Rex Power Magnetics and a Graphic Designer.
Maral has served on the board of directors of the Hamazkayin Armenian Cultural Association and continues to be involved in organizing cultural events such as Art shows, Visual arts workshops, choir groups, musical performances, film festivals and more. She has also served on the Hamazkayin Canada Executive board since 2017, and is currently involved in organizing activities of the Armenian Relief Society (a women's relief organization) fundraising Bazars, annual International Women's Day events and fundraisers.
Rand Lomas
Rand Lomas
Rand Lomas is a partner of the Fasken Martineau law firm in Toronto and the Chairman Emeritus of IMCD Canada Limited. Rand practiced corporate and securities law actively with the Fasken Martineau firm from 1977 until 2008. From 2008 until 2017 he was the Chairman and CEO of L. V. Lomas Limited (now IMCD Canada Limited), one of North America's largest chemical products distributors.  He has served as a director and officer of a number of public and private Canadian corporations and continues to serve as a director and officer of IMCD Canada Limited and as the Chairman and CEO of Labrador Holdings Limited, a privately-held investment management firm.
Rand holds a Bachelor of Arts degree in Political Science and Law from Carleton University and a Juris Doctor degree from the University of Windsor Law School.  He earned the ICD.D designation from the Institute of Corporate Directors of the Rotman School of Management of the University of Toronto in 2009. He is a member of the Canadian Bar Association and the Law Society of Ontario.
Rand has also served as a volunteer Director and Officer of St. George's Golf and Country Club and has held other volunteer positions in a number of amateur sports organizations. His interests include art, golf, hockey, skiing and tennis. Rand has been actively involved with the McMichael Canadian Art Collection since 2018 and was appointed a Trustee in 2020.  Rand is currently the Chair of the Art Advisory Committee at McMichael.
Karen McCleave
Karen McCleave
Born, raised, and first educated in Sault Ste. Marie, Karen McCleave has lived within the uniquely beautiful scenes that inspire so much of the art of Canada. Experiences around Georgian Bay and Haliburton have further developed her appreciation of the natural brilliance of our landscape.
After receiving her law degree from the University of Windsor, she dedicated herself to public service. Joining the Crown Attorney's Office, Karen prosecuted criminal cases on behalf of the community, primarily in York Region, Dufferin, and Simcoe Counties. She handled a varied caseload, including domestic and sexual assault, child abuse, complex fraud, and homicide. She had carriage of many high-profile and sensitive matters, such as those involving victims with intellectual and physical challenges. Karen was the Crown representative on stakeholder committees, including regional child abuse protocols and community partnering.
During her career, Karen was honoured with the Doug Lucas Award for Excellence in the Pursuit of Justice through Science and two Ontario Excelsior Awards for Outstanding Achievement.
Combining her dedication to educating others with public speaking, she taught Crown colleagues, municipal, provincial, and military police, provincial prosecutors, paralegals and community organizations throughout Ontario. She spoke at numerous conferences.
Upon departing the Crown Attorney's Office, Karen further served in 2017-2018 as a policy advisor to a Senator in Ottawa.
Her Board involvement has included both professional and public agencies. She was, inter alia, on the Editorial Board for the Ontario Crown Attorneys Newsletter and the Board of Directors of Blue Hills (now York Hills) Child and Family Centre, a youth and family mental health agency. Through these and other experiences, Karen developed experience in governance, by-laws and policies concerning not-for-profit agencies.
Karen has fundraised to support local, Canadian, and international charities. She has also volunteered for the Salvation Army, the Courthouse Food Bank Drive, and the Simcoe County High School Mock Trial program.
Karen enjoys art exhibitions and tours, standardbred and thoroughbred horse-racing, her book club, travelling, and hiking.
Michelle Meneley
Michelle Meneley
Michelle Meneley is an enthusiastic and committed volunteer and fundraiser whose primary interests are human rights, mental health and visual art.  She is Co-Vice Chair of the Human Rights Watch Canada Committee and sits on the Executive, Nominating and Film Festival committees.  She is also the Chair of Corporate Fundraising for Partners in Art, an organization that champions contemporary visual art within Canada and was a founding member and Chair of Corporate Fundraising for Landmarks2017/Repères2017, a national, multidisciplinary art initiative with Parks Canada to commemorate Canada's sesquicentennial.
Michelle was on the Board of Directors for the Child Development Institute for 6 years and the Board of Directors of Sheena's Place, an organization offering programs and counselling for individuals with eating disorders for 5 years.  She has also co-chaired Bloor Street Entertains, the fundraising gala for the Canadian Foundation for AIDS Research and the Upper Canada College Believe in Blue Gala raising money for financial scholarships.  She is currently on the Board of the Lake of Bays Tennis Club and is a competitive figure skating judge with SkateCanada.  She received her BSc in Rehabilitation Medicine from Western University, her MSc in Community Health from the University of Toronto and is currently pursuing graduate studies in global health at the Milken Institute School of Public Health at George Washington University.  Michelle lives in Toronto with her husband Pat and 5 children.
Gillian Whitebread
Gillian Whitebread
Gillian Whitebread is Morneau Shepell's Chief Human Resources Officer (CHRO) and Executive Vice President, joining the Company in September 2018. She leads the Company's efforts to create a world-class culture resulting in great employee and client experiences. Ms. Whitebread has well over 20 years of HR and business experience and a track record for building top teams and establishing a thriving organizational culture in the workplace. Immediately prior to joining Morneau Shepell, Ms. Whitebread was Vice President, Human Resources of CIBC's Technology & Operations and Client Connectivity & Innovation team, helping to lead CIBC's digital, workplace and business model transformation. In addition to her corporate experience, Ms. Whitebread graduated from Queen's University with an Honours Bachelor of Commerce and holds an MBA from the Richard Ivey School of Business and holds a Certified HR Leader designation from the Human Resources Professionals Association.
Sabrina Zuniga
Sabrina Zuniga
Sabrina Zuniga is an entrepreneur and former educator with a passion for learning and community engagement. She has transformational, government relations, strategic direction, and governance expertise in SMEs and NFP sectors.
She currently sits on the Advisory Board for a Toronto start-up and runs an academic thinktank where she specializes in political and social issues.
After a bachelor's degree and a master's degree, Sabrina earned her PhD in Higher Education from the University of Toronto, Ontario Institute for Studies in Education, where she studied post-secondary student learning as students engage in the innovative and creative process of research.
Dr. Zuniga is active in the community volunteering at CAMH, and for various charities and organizations, and mentoring young women scholars. She has been on the Board of non-profit foundations, including as Vice Chair of the Board for the Breast Cancer Society of Canada.
Sabrina has a love of the arts and is eager to continue the great programming and work of the McMichael Canadian Art Collection.
Sabrina and her husband, Juan Carlos Zuniga-Pflucker, a scientist and professor, have two children, Nicolas, a civil engineer, and Riley, a university student.