A CREATIVE APPROACH
TO LEARNING
The 2020-21 school year coincides with the ongoing COVID-19 pandemic, presenting parents, students and educators with a number of new challenges. We invite you to check out our current program offerings below, or get in touch if you don't see what you're looking for.
Please note that not all programs will be available throughout the school year as health guidelines change. The McMichael's Creative Learning Department will strive to keep this page as up-to-date as possible. If you have any questions or concerns about any of our programs, please click here to send us an email.
---
The McMichael's interactive art programs are designed to advance students' visual literacy, nurture creative thinking, and foster interpretation and communication skills. Various virtual, in-gallery and Art2Go studio programs invite students to respond creatively to challenges, obstacles and issues they face today, including finding one's place in a diverse society, understanding the development of Canada as a nation and responding to current social and environmental issues.
The McMichael's interactive learning experiences can be applied across the curriculum and address the Ministry of Education's expectations for each grade level.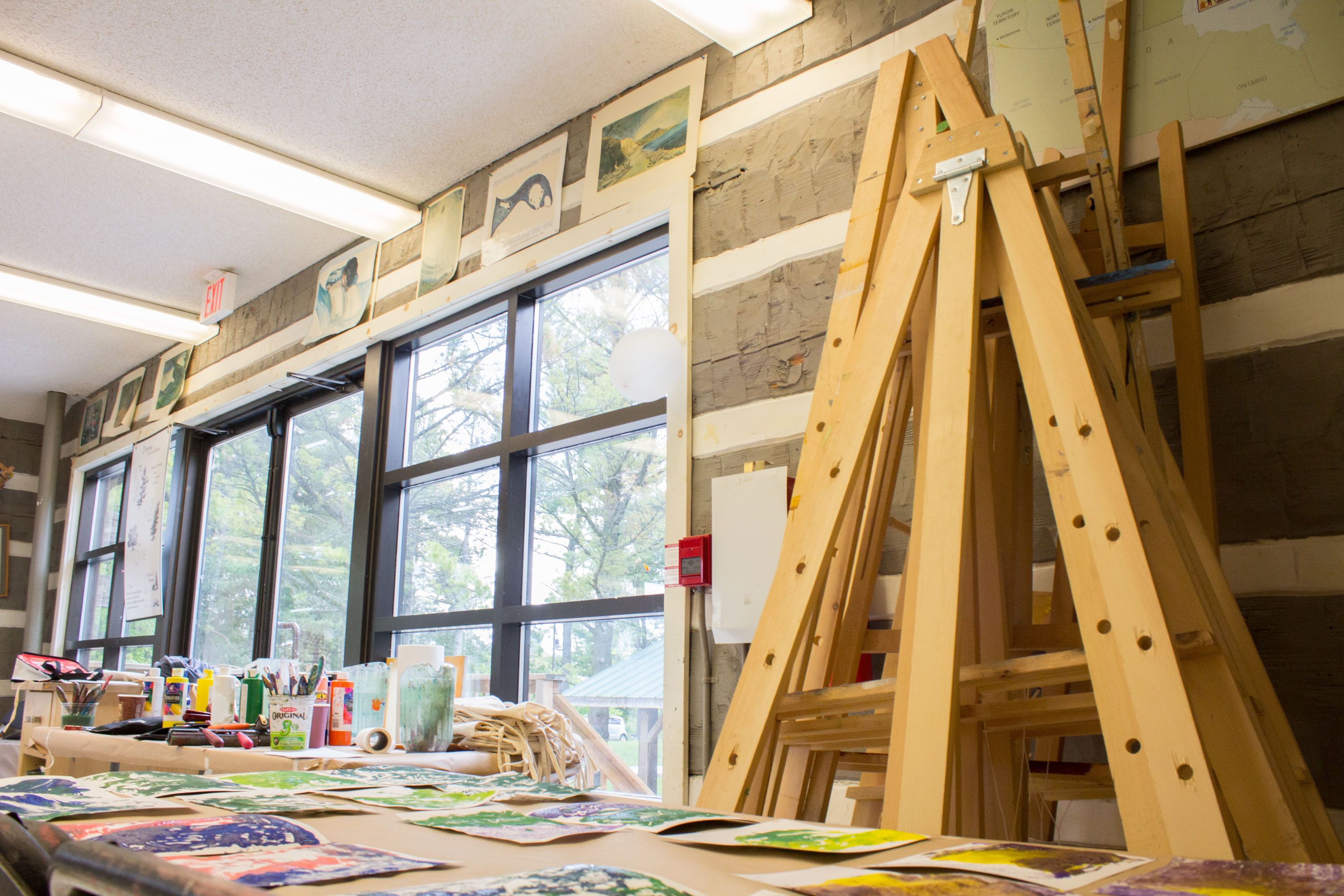 "Thank you for engaging our students and giving them a deeper appreciation of Canadian art."
J. Haunder, Grade 8 Teacher, Edenwood Middle School. Participated in Art and Poetry Slam and Crossing the Line: Sketching Workshop.