The McMichael Canadian Art Collection's Board of Trustees and the McMichael Canadian Art Foundation are both governed by members who bring a wide range of skills and experience to the McMichael.
Andrew W. Dunn, FCPA, FCA, Chair
Giuseppina D'Agostino
Joan Bush
John Crean
George Dark
Diana Hamilton
Jane Knop
Anita Lapidus
Diane Lister
Doug McDonald
John Silverthorn
Michael Weinberg
Trustees, Pending Provincial Approval
Laura Mirabella-Siddall
Ex officio Member
Ian Dejardin
Executive Director
Guests, Directors-in-Training
Patrick Byam
Michael Henry
Clio Straram
Guests, Other
Doug McDonald, MSC, MBA, CF, ICD.D
Chair of the McMichael Art Foundation
Sheena Simons,
Volunteer Committee President
McMichael Senior Staff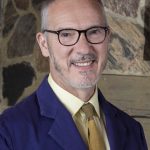 Ian Dejardin, Executive Director

Mary Benvenuto, Director, Finance & Operations 

Nick Foglia, Director, Communications, Marketing & Sales 

Sarah Stanners,  Director, Curatorial & Collections

Lisa Pottie, Director, Development and Donor Relations
The McMichael Canadian Art Collection is an agency of Her Majesty, an operational enterprise agency of the Government of Ontario. The governing legislation is the McMichael Canadian Art Collection Act, R.S.O. 1990, C.M. 4 as amended from time to time. The affairs of the corporation are under the control of the Board of Trustees appointed according to the Act. The Board reports to the legislature through the Ministry of Tourism, Culture and Sport.